Apple Now Charging More for Out-of-Warranty Battery Replacements on iPhones, iPads and Macs
Out-of-warranty battery replacements on iPhones, iPads, and Macs are more expensive starting today, with Apple increasing prices as planned. The higher prices apply to iPhone 13 and older models, Macs, and iPads that are out of warranty and that do not have AppleCare+.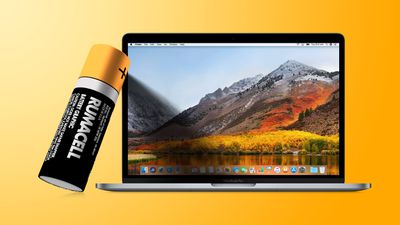 Battery replacements for the ‌iPhone 13‌ models, for example, now cost $89, up $20 from the prior repair cost. The $89 price is applicable to the iPhone X through the ‌iPhone 13‌, with Apple charging $69 for repairs on the ‌iPhone‌ 8 and earlier. Out-of-warranty battery replacements for iPhone 14 models remain at $99, pricing Apple introduced back in September.
Pricing on the iPad is up by $20 for many models, including the fifth-generation and later 12.9-inch iPad Pro models, the third-generation 11-inch ‌iPad Pro‌ and earlier, 10.5 and 9.7-inch ‌iPad Pro‌ models, all iPad mini models, and all iPad Air models. It will now cost $119 for a battery replacement on these devices.
Apple's battery prices are increasing today by up to $50 for select iPhone, Mac, and iPad devices. Ours aren't. Get a battery replacement for your Apple device without the price hike. Available in Part Only or Fix Kit form backed by our Quality Guarantee.https://t.co/2EJjUMKRc6 pic.twitter.com/IldKhbP07V — iFixit (@iFixit) March 1, 2023
Battery replacements on the most recent ‌iPad Pro‌ models continue to be priced at $179 for the 12.9-inch ‌iPad Pro‌ and $149 for the 11-inch ‌iPad Pro‌.
Mac battery replacements have increased in price by $30 to $50, with all MacBook Air battery replacements now priced at $159 and all MacBook Pro battery replacements priced at $249.
Note that these prices are for out-of-warranty battery replacements on devices that do not have ‌AppleCare‌+ and where the one-year warranty has expired. If you have ‌AppleCare‌+, battery replacements are free if your battery has degraded below a certain level.
The pricing in the article also applies to the United States, but battery replacement costs are also up in other countries as well. Apple began warning customers of the increased prices in January, and estimates for replacement costs are available on Apple's Mac, iPad, and iPhone repair websites.