iPhone 15 Pro 'Buttonless Design' Rumors: Everything We Know
The iPhone 15 Pro models will feature a "buttonless design" thanks to additional Taptic Engines, according to multiple corroborated reports, so what do we know about the change so far?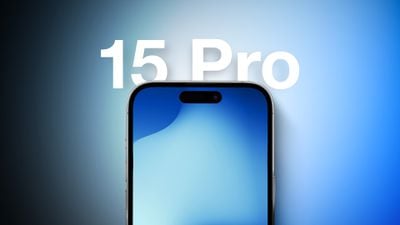 Apple analyst Ming-Chi Kuo was first to report that the volume and power buttons on this year's two high-end iPhone models will adopt a solid-state design, similar to the ‌iPhone‌ 7's home button, replacing a mechanical button design that physically depresses. Apple uses a similar method for its Mac trackpads, which do not physically move and simply mimic the feeling of being pressed with small vibrations.
The new iPhones will reportedly feature additional Taptic Engines on the internal left and right sides to provide physical feedback to users, making it seem as though they are pressing real buttons. The change means that the number of Taptic Engines in each ‌iPhone‌ will increase from one to three.
Barclays subsequently appeared to corroborate Kuo's report, saying that Apple supplier Cirrus Logic may have hinted at ‌iPhone 15 Pro‌ models getting haptic buttons in 2023 – something Kuo later noted with specific mention of Cirrus Logic benefiting from Apple orders to bring the feature about this year. Analyst Jeff Pu has similarly said that the ‌iPhone 15 Pro‌ models will feature solid-state volume and power buttons with haptic feedback thanks to two extra Taptic Engines, meaning that there seems to be a growing consensus among analysts about the change.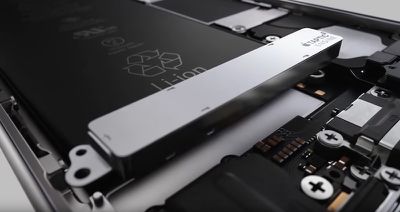 The Taptic Engine in the ‌iPhone‌ 6S – the first ‌iPhone‌ model to feature the component.
Apple was rumored to be planning to transition the
Apple Watch to solid-state buttons
several years ago, but the switch never took place. At the time, it was said that solid-state buttons would improve water resistance and take up less internal space, but it is not clear if that would be the case for the ‌iPhone‌ since sufficient space for two more Taptic Engines will be required.
It is as yet unclear how the new haptic buttons will work through cases, especially if they require direct touch contact. Likewise, there will need to be solutions to accommodate device recovery in situations the ‌iPhone‌ may not be working as expected.
‌iPhone‌ rumors from 2021 suggested Apple could move back to round volume buttons like the ‌iPhone‌ 4, 4S, 5, and 5S models, so it seems plausible that such a change could finally occur this year hand-in-hand with the switch to solid-state buttons. Round buttons would not only have a larger surface area for the touch contact required for haptic buttons, but would also be visibly different from any ‌iPhone‌ models in recent years to overtly flag the presence of the new feature. Leaked iPhone 15 Pro schematics do not clearly show whether the device will have round or oblong volume buttons.
Last year, Apple stressed that enabling iOS 16's "keyboard haptics" feature could drain battery life when enabled, and the feature is off by default. Any hardware or software feature on an ‌‌iPhone‌‌ obviously consumes battery life, but the fact that Apple felt it was worth explicitly mentioning for keyboard haptic feedback may indicate that the additional power the Taptic Engine uses is relatively significant. As such, the battery life impact to power two extra Taptic Engines and hundreds of additional daily uses in the ‌iPhone 15 Pro‌ remains an open question.
The iPhone 15 and ‌iPhone 15‌ Plus are expected to retain traditional clickable volume and power buttons, so it seems likely that Apple will have to tout some kind of meaningful improvement or new functionality to successfully upsell customers to the buttonless design. The ‌iPhone 15 Pro‌ models are also rumored to feature a titanium frame, a USB-C port, new Sony image sensors, periscope telephoto camera technology, 8GB of memory, a 3nm "A17 Bionic" chip, and more.