U.S. Senator Calls on Apple and Google to Ban TikTok From App Stores
United States Senator Michael Bennet today penned a letter to the chief executives of Apple and Google demanding that they ban Chinese-owned TikTok from their app stores on national security grounds (via The New York Times).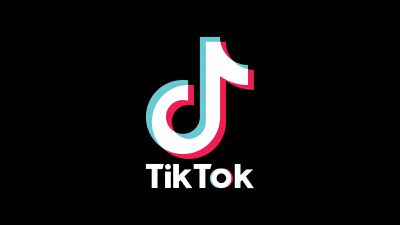 Bennet, a Democrat of Colorado and member of the Senate Intelligence Committee, sent the letter to Apple's Tim Cook and Google's Sundar Pichai, saying that no company subject to "Chinese Communist Party dictates should have the power to accumulate such extensive data on the American people or curate content to nearly a third of our population."

"TikTok's vast influence and aggressive data collection pose a specific threat to US national security because of its parent company's obligations under Chinese law," wrote Bennet. "Article 7 of China's National Intelligence Law decrees that 'any organization or citizen shall support, assist, and cooperate with state intelligence work.' Article 14 provides Chinese state security agencies the authority to demand cooperation from companies like ByteDance, while Articles 16 and 17 allow intelligence agents to access relevant materials and files and make use of its communication tools and facilities."
Bennet goes on to cite a BuzzFeed News report from June last year that suggested TikTok engineers in China had access to the data of U.S. users between September 2021 and January 2022. "Everything is seen in China," said one TikTok employee in recordings reviewed by BuzzFeed, with the recordings also referencing a "Master Admin" engineer in China who "has access to everything."
Bennet's letter concludes: "Given these grave and growing concerns, I ask that you remove TikTok from your respective app stores immediately."
TikTok has been in the cross-hairs of U.S. regulators for years now, going back to the Trump administration's failed attempt to bar the app from U.S. app stores in September 2020. However, concerns over the app have heightened in the last few weeks after both Republicans and Democrats called for officials to impose stricter data collection restrictions or ban the app from the U.S. entirely.
For its part, TikTok's parent company ByteDance submitted a plan in August detailing how it plans to prevent the Chinese government from having access to data on U.S. users, and how it will offer the U.S. government oversight of the platform. The Biden administration has yet to respond to the company's plan.
In the meantime, at least 27 state governments have passed full or partial bans on the app, while a bipartisan bill introduced in Congress in December would ban the app for everyone in the United States. The House Foreign Affairs Committee plans to hold a vote on the bill this month.
Senator Bennet's full letter to Apple and Google can be read on Scribd.
Note: Due to the political or social nature of the discussion regarding this topic, the discussion thread is located in our Political News forum. All forum members and site visitors are welcome to read and follow the thread, but posting is limited to forum members with at least 100 posts.