Apple Increases HomePod Mini Price in Several European Countries
Following its new HomePod announcement on Wednesday, Apple has quietly bumped up the price of its HomePod mini in several European countries.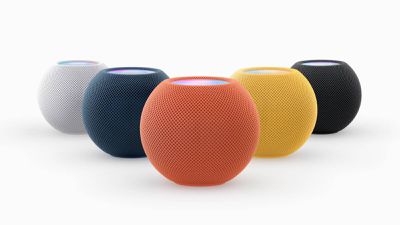 In the European Union, Apple has added €10 to the original €99 price in Austria, Ireland, France, Germany, Italy, and Spain. The price increase was spotted in France by iGeneration.
The EU price rise now matches or approximately reflects the original price of the ‌HomePod mini‌ in other European countries where the speaker launched only last year, such as Belgium, Finland, Norway, Sweden, Switzerland, and the Netherlands.
In the UK, where the cost of a ‌HomePod mini‌ went up from £89 to £99, Apple also quietly increased the starting price of the iMac by £150, rising from £1,249 to £1,399.
Apple next week will push out an update for the ‌HomePod mini‌ that activates the dormant temperature and humidity sensors in the speakers. Given that it also applies to ‌HomePod mini‌ devices already purchased at the lower price, that is likely to be scant consolation for anyone thinking of buying a ‌HomePod mini‌ today.