iOS 16.3 Fixes Issue With Horizontal Lines Appearing on iPhone 14 Pro Max
iOS 16.3 fixes an issue where horizontal lines flash across the screen on some iPhone 14 Pro Max devices when powered on or unlocked, according to Apple's release notes for the software update, which is in the final stage of beta testing.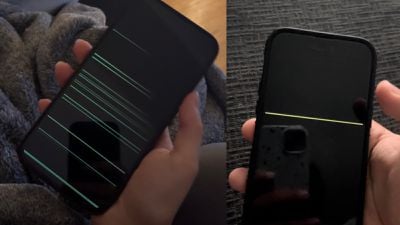 Apple acknowledged the issue in an internal memo last week and said a fix was incoming, but it's unclear what the underlying cause is or how many iPhone 14 Pro Max devices are affected. The bug fix indicates it's a software issue, rather than a hardware defect, so installing iOS 16.3 when it's available should resolve the problem for affected customers.
Apple made the iOS 16.3 Release Candidate available to developers for testing today, and the update is expected to be released to the public next week.
iOS 16.3 includes a few new features, including an option to use a physical security key as a two-factor authentication option for an Apple ID account, global availability of Advanced Data Protection for wider iCloud encryption, support for the new second-generation HomePod, and a new Unity wallpaper in celebration of Black History Month.