Next-Generation Apple TV With Faster Processor Coming in 2024
Apple is developing an Apple TV with a faster processor, according to a new report from Bloomberg. The set-top box will have a new chip, and it is slated to come out in the first half of 2024.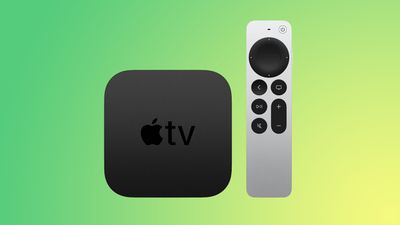 The ‌Apple TV‌ will have the same design as the current ‌Apple TV‌ 4K, with Apple not tweaking the look. Little else is known about the update at this time, but Bloomberg says that though it will have an upgraded chip, it is unlikely to support 8K video streaming.
Along with a minor update to the ‌Apple TV‌, Apple has other smart home products in the works. There is a device that combines an ‌Apple TV‌, smart speaker, and FaceTime camera into one, but launch timing on such a product is unclear as it has suffered some design setbacks.
Apple is also developing a smart display that would serve as a sort of home hub for controlling HomeKit devices, making ‌FaceTime‌ calls, and more. That product could launch as soon as 2024.