Unreleased MacBook Pro With Wi-Fi 6E Spotted in Canadian Regulatory Database
Apple filed what appears to be an unreleased MacBook Pro with model identifier A2779 in a Canadian regulatory database on January 11, as spotted by Wade Penner on Twitter. We have independently confirmed that the listing exists, and it could indicate that a new version of the MacBook Pro is on the horizon.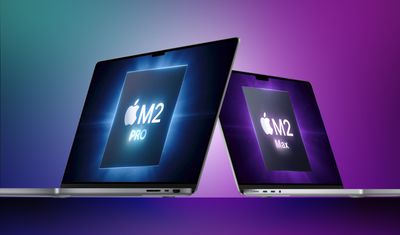 For now, the filing remains visible on Canada's Radio Equipment List and can be searched for on this page by entering "579C-A2779" into the "Certification Number" field. The listing clearly refers to a laptop with "MacBook Pro" branding from Apple.
Earlier today, it was rumored that Apple has a product announcement planned for tomorrow, with a press release expected to be shared on the Apple Newsroom. The database listing and the announcement could relate to Apple's long-awaited 14-inch and 16-inch MacBook Pro models with M2 Pro and M2 Max chips.
Based on wireless frequency ranges mentioned in the filing, it appears that the new MacBook Pro will support Wi-Fi 6E, which extends Wi-Fi to the 6GHz band for more bandwidth, faster speeds, and lower latency. The current 14-inch and 16-inch MacBook Pro support standard Wi-Fi 6, which is limited to 2.4GHz and 5GHz bands.
New Apple MacBook Pro model A2779 seen in Industry Canada Radio Equipment List database. Approved on January 11, 2023. Likely the new M2 Max or M2 Pro. Device will support WiFi 6E / 6GHz band. pic.twitter.com/KmSo1aGp7G — Wade Penner (@wadepenner) January 16, 2023
Beyond faster performance and Wi-Fi 6E, the new 14-inch and 16-inch MacBook Pro are expected to have few other changes compared to the existing models with M1 Pro and M1 Max chips. Apple fully redesigned the high-end MacBook Pro in October 2021 with more ports, a notch, and more, and Macs often stick with the same design for multiple generations.
Update: Apple has announced new 14-inch and 16-inch MacBook Pro models with M2 Pro and M2 Max chips, Wi-Fi 6E, and more.