Apple Reportedly Skipping Faster RAM for iPhone 15, LPDDR5X Coming to iPhone 16 Instead
The iPhone 16, destined for release in 2024, will feature faster RAM, while the upcoming iPhone 15 Pro will see no change in its type of memory, leaker ShrimpApplePro said today on Twitter.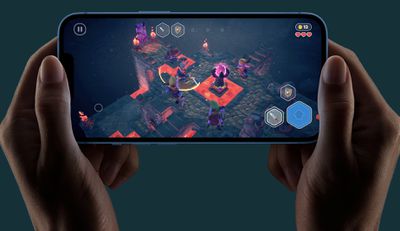 In a tweet seen by MacRumors, the leaker says the A18 Bionic will be based on TSMC's 3nm process like this year's A17 Bionic, and feature LPDDR5X memory. Currently, the iPhone 14 Pro features LPDDR5, and the ‌iPhone 15 Pro‌ later this year will also feature LPDDR5 memory, according to the leaker. The A17 Bionic for the ‌iPhone 15 Pro‌ will be made using TSMC's N3B chip process, while the A18 Bionic will be based on TSMC's enhanced ‌3nm‌ process.
While the type of memory is not changing, the iPhone 15 Pro could come with 8GB of RAM instead of the 6GB currently offered on the high-end iPhones. With more RAM, users will be able to enjoy improved multitasking on iOS with multiple apps open in the background, and LPDDR5X in 2024 could help improve battery efficiency.