What Would You Like to See in a Foldable iPhone?
Samsung last week announced its fourth-generation foldable phone, the Galaxy Fold 4, and as a result, some iPhone customers may be wondering about the future of a foldable ‌iPhone‌.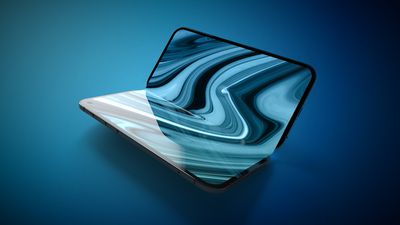 Apple is indeed working on a foldable ‌iPhone‌, but details about it remain scarce and somewhat vague. We've rounded up a few notable rumors below and want to hear from you; what would you like to see in a foldable ‌iPhone‌? Let us know in the comments!

Hardware Features
Software and OS
It remains to be seen whether Apple will, at some point, combine the ‌iPhone‌ and ‌iPad‌ into a single product, offering an ‌iPhone‌ when folded and an iPad-like experience when unfolded. In that case, we may see the foldable device running a hybrid between iOS and iPadOS, but that remains purely speculative.
Price and Launch Date
Samsung's Galaxy Fold 4 starts at a steep $1,800, and while it's too early to tell what market Apple will want to target with its foldable device, Samsung's pricing does offer a little bit of context.
According to Apple analyst Ming-Chi Kuo, we're now unlikely to see a foldable ‌iPhone‌ until at least 2025 or later, so there are still many years to go until we may see anything hit the market.
For more in-depth information about what we know about a foldable ‌iPhone‌, be sure to check out our comprehensive guide. Plus, don't forget to let us know what you want to see in a foldable ‌iPhone‌ below.