Apple Announces Multi-Display CarPlay With Integrated Speedometer, Climate Controls, and More
Apple today at WWDC 2022 announced the "next generation" of CarPlay, which will support multiple displays within a vehicle, offer built-in climate controls for adjusting the temperature of the A/C or heat within the CarPlay interface, and more.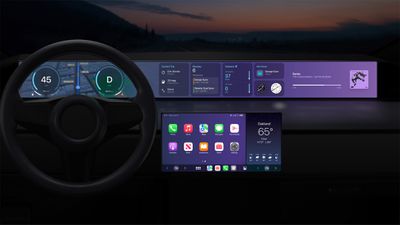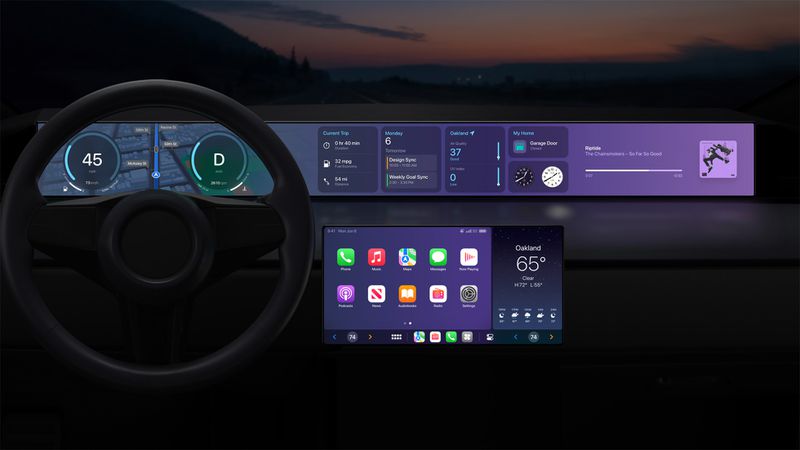 The next-generation CarPlay experience will be able to provide content across multiple screens within a vehicle, and deeper integration with a vehicle's hardware will allow users to control the radio, adjust climate controls, and more directly within CarPlay. Apple said the new version of CarPlay will also seamlessly display a vehicle's speedometer, fuel level, temperature, and more on the instrument cluster.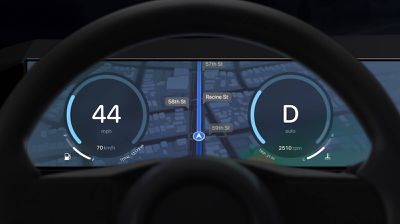 Apple added that CarPlay users will be able to personalize their driving experience by choosing different gauge cluster designs, and widgets will provide at-a-glance information from the Weather and Music apps right on a vehicle's dashboard.
Apple said the first vehicles to support the new CarPlay experience will be announced in late 2023, with committed automakers including Ford, Lincoln, Mercedes-Benz, Infiniti, Honda, Acura, Jaguar, Land Rover, Audi, Nissan, Volvo, Porsche, and more. Apple said it will share more information about the new CarPlay experience in the future.
Introduced in 2014, CarPlay is Apple's in-vehicle software platform that can be accessed through a vehicle's infotainment system when an iPhone is connected to the vehicle with a Lightning cable or wirelessly in vehicles that support wireless CarPlay.