Rare First Batch Apple-1 to Fetch Over $250,000 at Auction
Yet another rare Apple-1 computer is up for auction, and this one already has a bid of over $250,000. The Apple-1 was the first Apple product created by Steve Jobs and Steve Wozniak when Apple Computer was founded, and there are few left in existence.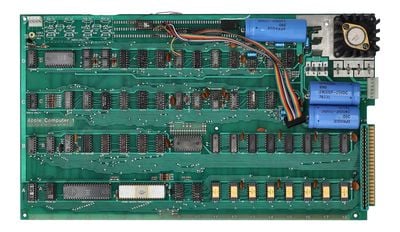 Apple-1 models that come up for auction often fetch high prices because of their rarity, and this particular Apple-1 up for sale is number 7 on the registry with a Steve Jobs handwritten serial number. It is a first batch machine, and according to the auction website, it is the only first batch Apple-1 that has gone up for auction in many years and it is the first Apple-1 that has an authenticated serial number handwritten by Jobs.
Daniel Kottke, who was one of the first employees to work at Apple, has verified that it is in working order. It comes with a power supply and other period-appropriate components that include a Sanyo VM-4509 monitor and a Datanetics keyboard. It is also being sold with a modern cassette interface, power supply, connecting cords, and a reproduction of the original operation manual signed by Steve Wozniak and Ronald Wayne.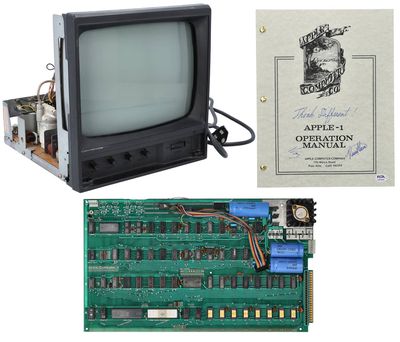 The auction site is also selling a 1993 Apple MacTV, which was Apple's first effort at creating a TV-computer hybrid, and a Steve Jobs name badge, Versace shirt, and leather wallet.
The Apple-1 auction is set to end on Saturday, May 21, so there are still two weeks for additional collectors to enter bids.