Apple Card Customers Are Getting 6% Cashback for Apple Store Purchases [Updated]
Apple is seemingly offering Apple Card customers 6% cashback for purchases made from Apple instead of the regular 3% cashback usually offered to ‌Apple Card‌ customers.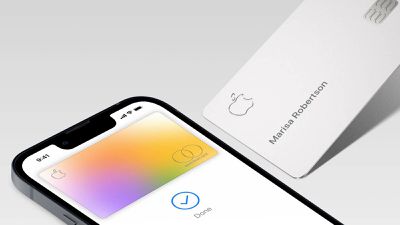 Apple has yet to announce the promotion, but Apple is giving customers 6% cashback for purchases made from the Apple Store instead of 3%, according to several posts across social media and the MacRumors Forum. Apple ran a similar offer in 2019 and another in March of this year for new ‌Apple Card‌ customers, but this new yet-to-be-announced promotion seems to apply for all ‌Apple Card‌ customers making ‌Apple Store‌ purchases.

Pre-orders for the new 14-inch and 16-inch MacBook Pros opened this week, and Apple could possibly be running the promotion as a way to incentivize customers with the pre-ordering the latest MacBook Pros, and other products and accessories. We've contacted Apple for more information and will update if we hear back.
Update: There appears to be significant confusion over the situation, with only some users seeing 6% while others are seeing 3%. Apple has not announced a promotion, and customer support representatives are generally saying the 6% mentions were an error. We're also hearing mixed responses about whether Apple is honoring the 6% as Daily Cash is being credited to users' accounts.