Apple Fitness+ Launching in 15 New Countries Later This Year
Apple today announced that its subscription-based Fitness+ workout service will be launching in 15 additional countries later this year, including Austria, Brazil, Colombia, France, Germany, Indonesia, Italy, Malaysia, Mexico, Portugal, Russia, Saudi Arabia, Spain, Switzerland, and the United Arab Emirates.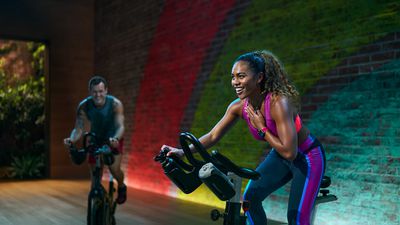 Apple Fitness+ is also getting several new features, such as the addition of a pilates workout type on September 27 and group workouts with SharePlay later this year.
"We are excited to be introducing new workouts that bring Fitness+ users more options to stay active and motivated, plus immersive guided Meditation experiences that are approachable for all and easy to fit into your day," said Jay Blahnik, Apple's senior director of Fitness Technologies, in a press release accompanying the announcement.
Apple Fitness+ first launched in December 2020 in the United States, the United Kingdom, Australia, Canada, Ireland, and New Zealand. The service provides access to a library of workout videos updated on a weekly basis through the Fitness app on the iPhone, iPad, and Apple TV. The service is priced at $9.99 per month or $79.99 per year in the United States, with pricing varying in other countries.