Apple Pay Coming Soon to Switzerland's Largest Bank UBS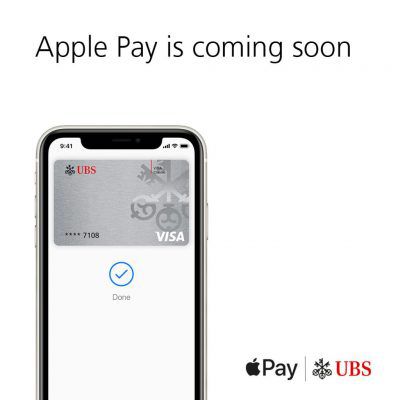 Switzerland's largest bank UBS today announced that Apple Pay is coming soon, as noted by Macprime. The bank says that the rollout should be completed within the coming weeks.
A teaser tweet indicates that UBS will offer Apple Pay for its Visa credit cards at a minimum.
Apple Pay first launched in Switzerland in July 2016 with support for MasterCard and Visa cards issued by Bonus Card, Cornèr Bank, and Swiss Bankers.
To add a card to Apple Pay, open the Wallet app and tap the plus symbol in the top-right corner.