Tim Cook Visits Japan and Singapore to Meet With Developers and Employees [Updated]
Apple CEO Tim Cook has been touring Tokyo, Japan over the last few days, meeting with local employees, developers, healthcare experts, and others. Cook has been documenting the trip on his Twitter account.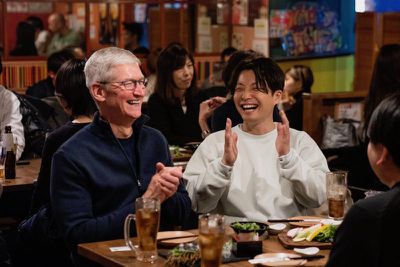 Cook has traveled to several countries for meets and greets during his eight-year tenure as Apple CEO, including France and Germany in September. He has also visited Canada, China, Ireland, Italy, and the United Kingdom.
Update:
Cook has now arrived in Singapore and has met with local employees, developers, students, and photographers.
We'll keep this post updated as Cook continues his tour in Asia.