Apple Shares the 'Best of 2019' Highlighting Top Apps and Games, Plus First Apple Music Awards
Apple today hosted an event in New York City where the company announced its annual "best of" lists, highlighting the best apps and games of the year, along with sharing details on the musical artist of the year and the top song through the new Apple Music Awards.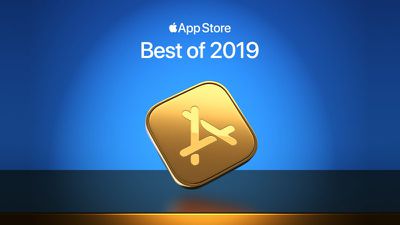 After sharing details with members of the media, Apple released all of its top picks in a new article available on its Apple Newsroom site.
This year, Apple is recognizing its favorite apps and games for iPhone, iPad, Apple TV, and Mac, and there's a new Apple Arcade category.
- Apple Arcade Game of the Year - Sayonara Wild Hearts by Simogo (Apple Arcade)
- iPhone App of the Year - Spectre Camera by Lux Optics ($2.99)
- iPhone Game of the Year - Sky: Children of the Light by thatgamecompany (Free)
- iPad App of the Year - Flow by Moleskine (Free)
- iPad Game of the Year - Hyper Light Drifter by Abylight S.L. ($4.99)
- Mac App of the Year - Affinity Publisher by Serif Labs ($49.99)
- Mac Game of the Year - GRIS by Devolver / Nomada Studio ($4.99)
- Apple TV App of the Year - The Explorers by The Explorers Network ($4.99)
- Apple TV Game of the Year - Wonder Boy: The Dragon's Trap by DotEmu ($7.99)
Apple has also announced the first ever ‌Apple Music‌ Awards, likely meant to be similar to other music awards like the VMAs and and AMAs. Apple has named Billie Eilish its Global Artist of the Year and the Songwriter of the Year along with her brother Finneas. Lizzo is Apple's breakthrough Artist of the Year, and the Song of the Year is "Old Town Road" by Lil Nas X. All of the winning artists are receiving a special Apple-designed award.
Apple plans to hold a live awards ceremony at the Steve Jobs Theater on the Apple Park Campus on Wednesday, December 4 at 6:30 p.m. The event will include a live performance by Billie Eilish, and it will be live streamed so Apple customers can watch.
Apple Music will celebrate the inaugural Apple Music Awards with a bespoke performance from Billie Eilish at the Steve Jobs Theater at Apple Park. The show will be unlike anything ever seen from this unanimously crowned Artist of the Year. This exclusive event will be streamed live around the world on December 4 at 6:30 p.m. PST.
Apple's full article has a more complete list of details on all of the apps and games that were highlighted, along with more information on the Apple Music Awards.