Update: In a statement, AVID has indicated that the root cause for the reboot issue is unrelated to its creative tools. Google has since confirmed that a Chrome update "may have shipped with a bug that damages the file system on macOS machines" and has provided instructions for affected users.
Original story follows.
---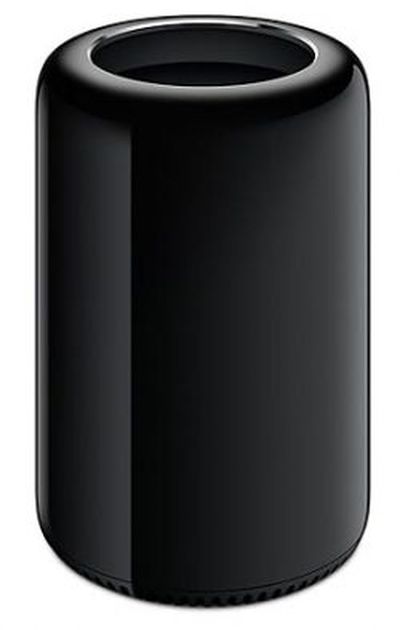 Variety
reports this morning of a possible computer virus attack or critical software failure affecting
Mac Pro
workstations across Los Angeles.
According to social media chatter, Hollywood Film and TV editors discovered late on Monday that "trashcan" Mac Pros running older versions of macOS and AVID's Media Composer software were refusing to reboot after shutting down.
The root cause of the issue remains unknown, but online speculation is surfacing a few possibilities, including a virus specifically targeting post-production Macs in the Hollywood area.
Others have suggested an issue with AVID's iLok activation dongle, or perhaps a conflict with the software and a recent system update – possibly related to Apple's Safari browser – that is corrupting data.
Affected users are being advised to try booting in single-user mode and disabling Wi-Fi so that they can back up, while non-affected AVID users have been told not to shut down their Macs so they can also deactivate Wi-Fi and any other networks until a solution is found.
From what I gather there's a massive failure of Macs with iLok/Avid that's happening all over right now. A lot of L.A. post shops and people out on shows having their Macs slowly crash and wont boot again. Engineers are looking in to it. Don't shut your machine off. #postchat — Matt Penn (@mattpenndotcom) September 24, 2019
BIG ALERT tonight regarding #Apple, and #MacOS running on the can. DO NOT SHUT DOWN!! #AvidEditors #Avid Apparently something is corrupting one of the UNIX root level folders. Back up everything, not just on the servers is you are in a connected environment. Refer to below FB pg pic.twitter.com/iLlfHVRfmp — MarcusPun (@MarcusPun) September 24, 2019
Several companies are said to have been affected by the issue. Neither AVID nor Apple have responded to requests for comment. This is a developing story that will be updated as soon as we learn more.