Apple Pledges to Be 'Clearer and More Upfront' With iPhone Users About Battery Health and Performance in UK
The UK's competition watchdog today announced that Apple has formally agreed to be "clearer and more upfront with iPhone users" about battery health and performance to ensure compliance with consumer law, as the BBC reports.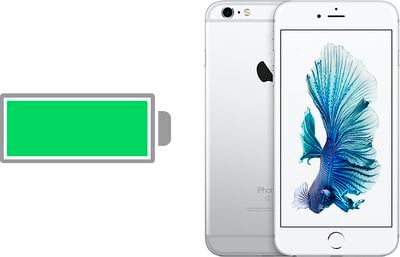 In a pledge submitted to the Competition and Markets Authority or CMA, Apple committed to several actions it has already taken, including providing consumers with "clear and comprehensible information" about lithium-ion batteries, unexpected shutdowns, and performance management in iOS and on its website.
Apple added that if a future iOS update materially changes the impact of performance management when installed on an ‌iPhone‌, it will notify consumers "in a clear manner" of those changes in the release notes for the update.
The CMA raised concerns with Apple last year after the iPhone slowdown controversy of late 2017, when it was discovered that Apple introduced a performance management system in iOS 10.2.1 that could slow down iPhones with aging batteries, while only mentioning bug fixes and improvements in the release notes.
Apple eventually apologized over its lack of communication and took several steps to address the situation, including introducing an option to disable the performance management, temporarily lowering the price of iPhone replacement batteries, and adding a new Battery Health menu in iOS 11.3.
The CMA acknowledges that, since it raised its concerns, Apple has "already started to be more up front with ‌iPhone‌ users," but notes that today's announcement "locks the firm into formal commitments." In the event Apple were to breach any of the commitments made, the CMA may take action through the courts.