Alongside the iOS 12.3 update that introduces a new TV app for the iPhone and the iPad, Apple has also debuted a new 12.3 software update designed for the HomePod.
The new ‌HomePod‌ software will be installed automatically on the ‌HomePod‌ after you update to iOS 12.3, but you can also manually update and check your software version by following the instructions in our HomePod software how to.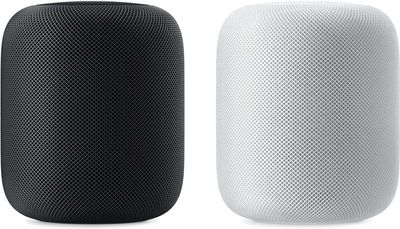 According to the release notes for the update, it is focused on enterprise networks, adding support for "joining some types of enterprise networks that require credentials."
There are no other notable features that appear to be included in the ‌HomePod‌ software update. For more on ‌HomePod‌, make sure to check out our HomePod roundup.