Another Leak Points Towards Controversial Square Camera Bump on All Three 2019 iPhones
Just four months ahead of September, when Apple typically unveils new iPhones, leaks and rumors are starting to surface fast and frequently.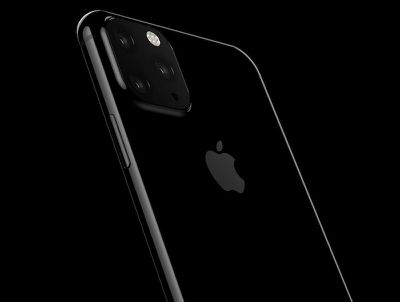 The latest comes
courtesy of Bloomberg reporter Mark Gurman
, who tweeted a photo of alleged case molds for a trio of upcoming iPhones over the weekend. If accurate, the molds suggest that all three 2019 models will feature a large square camera bump, as
seen in many leaks to date
.
‌iPhone‌ molds like these are typically created based on design specifications and dimensions that leak out of the factories of Apple manufacturing partners such as Foxconn, allowing third-party accessory makers to prepare properly-fitting cases ahead of time, but they are not always accurate.
Alleged next iPhone case moldings show what we discussed in our story last week in terms of new cameras. 3 on the high end, 2 on the new XR. Plus all models apparently getting a square, at least based on this one mold floating around. https://t.co/BhAFTZZL6u pic.twitter.com/QlNJTsApzX — Mark Gurman (@markgurman) May 13, 2019
The rumored design of the camera bump has proven quite controversial since it was
first leaked by OnLeaks in January
, with many criticizing the look of both the bump itself and the positioning of the camera lenses within the bump.
It is unclear why Apple would use the square bump for the next ‌iPhone‌ XR if rumors about it having a dual-lens rear camera are accurate, as the existing pill-shaped bump used on the ‌iPhone‌ X, ‌iPhone‌ XS, and ‌iPhone‌ XS Max would seem sufficient, but perhaps it is merely for consistency.
It's worth noting that the camera design might end up being not quite as polarizing as seen in renders, as rumors suggest that Apple plans to apply a special black coating on some of the lenses that could help them blend into the bezel.
Last week, Gurman said the third camera on the next ‌iPhone‌ XS and ‌iPhone‌ XS Max will be an ultra-wide-angle lens that enables a broader range of zoom. The second lens on the next ‌iPhone‌ XR is expected to enable increased zoom as well. The new cameras are also expected to power new augmented reality capabilities.