Report Claims AirPods 3 With Noise Canceling Feature to Launch Later This Year
DigiTimes reports this morning that Apple is set to launch third-generation AirPods with a noise cancelation function by the end of the year, a claim at odds with rumors that Apple's AirPods 3 have been pushed back to 2020.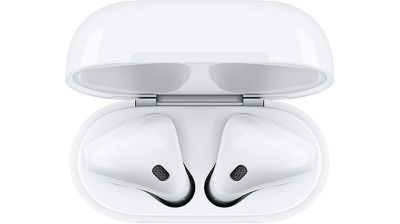 Apple is reportedly set to release its third-generation AirPods for sales by the end of 2019, with the new wireless earphones to incorporate a noise cancellation function. And Taiwan's Inventec reportedly will be the major assembler of AirPods 3, while China's Luxshare Precision will also grab part of the orders for the new device, according to industry sources.
Today's report claims that Apple will fend off competition from rival brands of true wireless earbuds by including a noise-canceling function in its third-generation AirPods, although doing so could throw up new design and assembly challenges.

The sources said that noise cancellation is not a new technology, but a technology hard to harness. On the one hand, semiconductor devices can hardly work without suffering electromagnetic disturbance, and on the other hand how the structural design of the noise forward feedback microphone can be done well to achieve harmonious operation with other devices is a great challenge for designers and assemblers.

In addition, earphones with noise-cancellation function will consume more power than those without, and it remains to be seen how Apple will do to reduce power consumption, the sources indicated.
Taiwan's Inventec is said to be uniquely positioned to meet the production challenges of ‌AirPods 3‌, thanks to its extensive assembly experiences, giving the manufacturer a better chance of winning assembly orders from Apple than China's Luxshare Precision. As it stands, the assemblers command an equal share of orders for AirPods 2, which launched just last month.
Bloomberg's Mark Gurman has also claimed that Apple's third-generation AirPods could include noise cancellation features, as well as a new design, and perhaps improved water resistance that will allow the AirPods to hold up to "splashes of water and rain." However, Gurman believes that ‌AirPods 3‌ won't be coming until 2020, based on his understanding that Apple's second-generation AirPods were delayed by a year, which has pushed back the earbuds' launch cycle.
Apple released AirPods 2 in March with optional wireless charging and hands-free Siri functionality. For all the details on what's different between the first-gen and second-gen AirPods models, check out our dedicated comparison guide.