Kuo: 2020 iPhones to Support 5G, Qualcomm and Samsung Likely to Supply Modems
2020 iPhones will support 5G networks, with chipmaker Qualcomm likely to be one of two 5G modem suppliers for the devices after settling its high-profile legal battle with Apple last week, according to analyst Ming-Chi Kuo.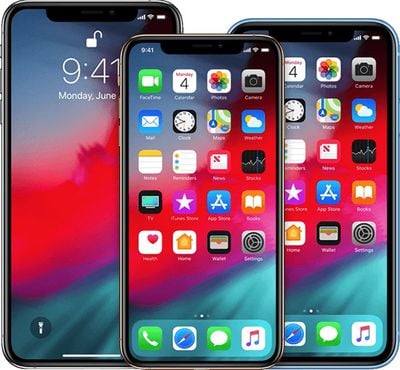 Interestingly, Kuo expects Samsung to be the other supplier in select markets. Apple frequently aims to diversify its supply chain in an effort to reduce risk and have improved bargaining power, potentially reducing its costs as multiple suppliers engage in a price war to secure the lucrative orders.
An excerpt from Kuo's latest research note, obtained by MacRumors:
Apple and Qualcomm's end of patent dispute and entrance into a six-year licensing deal implies new 2H20 iPhone models will support 5G; Qualcomm and Samsung are potential 5G baseband chip suppliers: The market was worried that Intel's disappointing 5G baseband chip development might be the most severe uncertainty for the new 2H20 iPhone models' adoption of 5G. But we believe the uncertainty has been removed after Apple and Qualcomm's end of patent dispute and entrance into a six-year licensing deal, and Intel's announcement that it will exit the 5G baseband chip business. We expect Apple will likely adopt 5G baseband chips made by Qualcomm (focus on mmWave markets) and Samsung (focus on Sub-6GHz markets) for lowering supply risk, reducing costs and having better bargaining power.
Kuo believes that 5G will be a boon for both iPhone sales and Apple's supply chain in 2020. He forecasts total ‌iPhone‌ shipments of 195–200 million units in 2020, including 70–75 million 5G models released in the second half of the year.
Qualcomm was already the widely expected frontrunner for 5G modems in 2020 iPhones after Intel announced it is exiting the 5G smartphone modem business.