TSMC Paves Way for 5nm A14 Chip in 2020 iPhones
Paving the way for a 5nm-sized A14 chip in 2020 iPhones, TSMC has announced the release of its complete 5nm chip design infrastructure.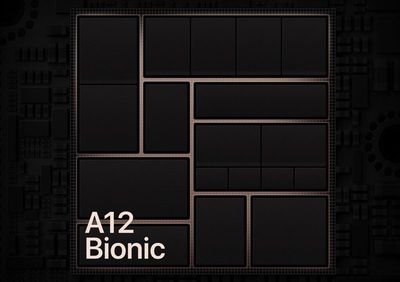 TSMC's continued packaging advancements coupled with Apple's industry-leading mobile chip designs is beneficial for the performance, battery life, and thermal management of future iPhones. That will continue with the 5nm process:
Compared with TSMC's 7nm process, its innovative scaling features deliver 1.8X logic density and 15% speed gain on an ARM® Cortex®-A72 core, along with superior SRAM and analog area reduction enabled by the process architecture. The 5nm process enjoys the benefits of process simplification provided by EUV lithography, and is making excellent progress in yield learning, achieving the best technology maturity at the same corresponding stage as compared to TSMC's previous nodes.
TSMC's 5nm process is already in preliminary risk production and the chipmaker plans to invest $25 billion towards volume production by 2020.
TSMC has been Apple's exclusive supplier of A-series chips since 2016, fulfilling all orders for the A10 Fusion chip in the iPhone 7 and ‌iPhone‌ 7 Plus, the A11 Bionic chip in the ‌iPhone‌ 8, ‌iPhone‌ 8 Plus, and ‌iPhone‌ X, and the A12 Bionic chip in the latest ‌iPhone‌ XS, ‌iPhone‌ XS Max, and ‌iPhone‌ XR.
TSMC's packaging offerings are widely considered to be superior to that of other chipmakers, including Samsung and Intel, so it's not surprising that its exclusivity is poised to continue with A13 chips in 2019 and A14 chips in 2020.
TSMC has been gradually shrinking the size of its dies over the years as it continues to refine its manufacturing process: the A10 Fusion is 16nm, the A11 Bionic is 10nm, and the A12 Bionic is 7nm. A13 chips will likely be 7nm+, benefitting from the process simplification of EUV lithography.