Verizon's 5G Network Launches Starting in Chicago and Minneapolis
Verizon today announced it has turned on its commercial 5G network, starting in select areas of Minneapolis and Chicago. Verizon had originally targeted an April 11 launch, so the rollout is a week ahead of schedule.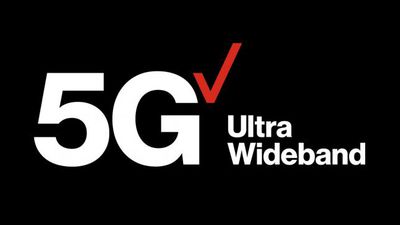 Verizon customers can access the 5G network with the Moto Z3 smartphone paired with the 5G-enabled Moto Mod accessory, providing the "world's first commercial 5G mobile service with a 5G-enabled smartphone." The carrier plans to expand the network to more than 30 cities across the U.S. by the end of 2019.
Verizon says customers in Chicago and Minneapolis should expect typical download speeds of 450 Mbps, with peak speeds of nearly 1 Gbps and latency less than 30 milliseconds. Of course, speeds should improve with future upgrades.
In Chicago, 5G coverage is concentrated in areas of the West Loop and the South Loop, around landmarks like Union Station, Willis Tower, The Art Institute of Chicago, Millennium Park, and The Chicago Theatre, according to Verizon. 5G service is also available at select Verizon stores in the city.
In Minneapolis, service is concentrated in the downtown area, as well as inside and around U.S. Bank Stadium. 5G service is also available around landmarks like the Minneapolis Convention Center, the Minneapolis Central Library, the Mill City Museum, Target Center, The Commons, and areas of Elliot Park.
The Moto Z3 retails for $240, or 24 monthly payments of $10, while the 5G Moto Mod is available for $199.99 for a limited time. Verizon postpaid customers with any unlimited plan, including Go Unlimited, Beyond Unlimited, or Above Unlimited, can get unlimited 5G data for an additional $10 per month.
As for the first 5G-enabled iPhone, UBS analyst Timothy Arcuri recently said there is "increasing potential that Apple may not be able to ship a 5G iPhone for 2020" due to the company's legal battle with chipmaker Qualcomm and the growing possibility that Intel may not have a 5G modem ready to ship by next year.