Apple CEO Tim Cook will be heading to San Diego next month to testify in the Apple v. Qualcomm trial that will see Apple challenging Qualcomm's patent licensing practices, reports Bloomberg.
Along with Cook, Qualcomm CEO Steven Mollenkopf will testify, and other Apple witnesses could include former head of Apple hardware Bob Mansfield, Apple marketing chief Phil Schiller, and former general counsel Bruce Sewell.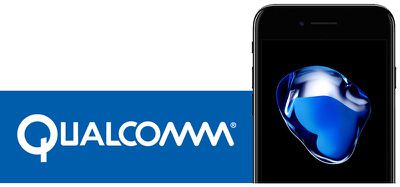 Cook will testify on Apple's business strategy, financial performance, and agreements with other tech companies.
Executives from Foxconn and Samsung are also expected to make an appearance at the trial, as Qualcomm will be attempting to recoup royalty payments from Apple suppliers that stopped paying royalties on Qualcomm patents back in 2017.
The April trial pertains to the first lawsuit that Apple filed against Qualcomm back in January 2017 over Qualcomm's failure to pay royalty rebates. Apple has accused Qualcomm of charging unfair royalties for "technologies they have nothing to do with" and using exclusionary tactics and high patent licensing fees to remain the dominant baseband chip supplier. The trial is set to kick off on April 15.