Facebook Stored Hundreds of Millions Passwords in Plain Text, Thousands of Employees Had Access
Facebook today announced that during a routine security review it discovered "some user passwords" were stored in a readable format within its internal data storage systems, accessible by employees.
As it turns out, "some user passwords" actually means hundreds of millions of passwords. A Facebook insider told KrebsOnSecurity that between 200 and 600 million Facebook users may have had their account passwords stored in plain text in a database accessible to 20,000 Facebook employees. Some Instagram passwords were also included, and Facebook claims many of the passwords came from Facebook Lite users.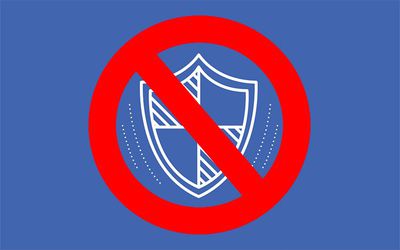 Facebook says that there's no "evidence to date" that anyone within Facebook abused or improperly accessed the passwords, but KrebsOnSecurity's source says 2,000 engineers or developers made around nine million internal queries for data elements that contained plain text user passwords.
Facebook employees reportedly built applications that logged unencrypted password data, which is how the passwords were exposed. Facebook hasn't determined exactly how many passwords were stored in plain text, nor how long they were visible.
Facebook plans to notify users whose passwords were improperly stored, and the company says that it has been looking at the ways certain categories of information, such as access tokens, are stored, and correcting problems as they're found.
"There is nothing more important to us than protecting people's information, and we will continue making improvements as part of our ongoing security efforts at Facebook," reads Facebook's blog post.
Facebook and Instagram users who are concerned about their account security should change their passwords, using unique passwords that are different from passwords used on other sites. Facebook also recommends users enable two-factor authentication.