Disney Completes $71.3 Billion Acquisition of 21st Century Fox
After first confirming its plan to acquire certain parts of 21st Century Fox in December 2017, today The Walt Disney Company has officially closed its $71.3 billion acquisition of Fox (via The Hollywood Reporter). The deal had to go through various regulatory and antitrust reviews, and Disney saw a bit of competition with Comcast for Fox's assets throughout 2018.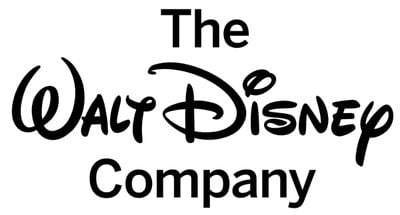 Now, Disney owns 20th Century Fox Film and Television studios, the FX stable of networks, National Geographic, and the Fox-related cable and international TV businesses, like India's Star India. The acquisition has also made Disney the majority owner of Hulu thanks to Fox's 30 percent stake in the streaming service, combined with Disney's existing 30 percent stake. Disney is said to also be looking into acquiring WarnerMedia's 10 percent Hulu stake, but will leave the service as it is and focus mainly on its upcoming Disney+ platform instead of altering Hulu.
For Disney+, the company now has a huge back catalog of Fox films and TV shows to bolster its not-yet-released streaming service, and potentially entice more customers to join. It's already been confirmed that Disney+ will host "the entire Disney motion picture library," signaling the end of the Disney Vault in the process and allowing subscribers to stream any Disney film they desire.
There will also be new original TV shows and films based on Disney properties, like The Mandalorian set in the Star Wars universe, and a Marvel show focused on Tom Hiddleston's Loki. Disney plans for the service to be family-friendly and educational, with shows based on Monsters, Inc. and documentaries about Walt Disney Imagineering. This content will now be combined with Disney-owned Fox properties, including films from the X-Men and Avatar franchises, and many more.
The impact of the acquisition is expected to lead to between 4,000 and 10,000 layoffs. What's leftover of the new Fox Corporation will now focus on news and sports in the United States more so than entertainment programming, including the Fox broadcast network, TV stations, the Fox News channels, and Fox Sports, none of which Disney acquired.
Disney's interest in Fox started with its bid to acquire a large portion of Fox's assets for $52.4 billion in stock in late 2017. Comcast entered with its own $65 billion cash offer for Fox's assets, leading to Disney's increased $71.3 billion cash and stock bid in June 2018. At the time that it bowed out of the running for Fox, Comcast CEO Brian L. Roberts congratulated Disney and its CEO Bob Iger and commended the Murdoch family and Fox "for creating such a desirable and respected company."
With the acquisition, Disney+ is also becoming a big competitor to current and future streaming services like Netflix, Hulu, and Apple's own TV service, which is set to be unveiled next week. Apple's platform is taking the Disney+ approach, with many original TV shows and films produced by Apple that will be mixed in with purchased content from third parties. We don't know yet how much Apple's service will cost or what shows will be available at launch, but we should get more details in just a few days, as the company's "It's Show Time" event kicks off on Monday, March 25 at 10:00 a.m. Pacific Time.