The Walt Disney Company to Acquire 21st Century Fox Assets Resulting in Majority Control Over Hulu
Following weeks of news coverage about the potential acquisition of certain Fox assets by The Walt Disney Company, today the confirmation of that acquisition has come from Disney with a press release detailing the specific parts of Fox that will now merge into Disney. Notably, Disney has acquired 21st Century Fox, including Twentieth Century Fox Film and Television Studios and Fox-related cable and international TV businesses, for $52.4 billion in stock.
The "definitive agreement" between Disney and Fox will still need to face various customary closing conditions, including shareholder approval and other regulatory and antitrust reviews.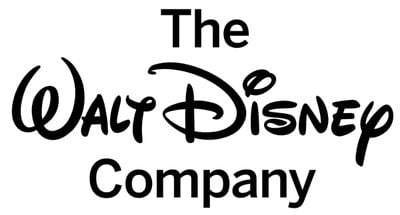 Movie assets that are now Disney-owned under 21st Century Fox include Fox Searchlight Pictures and Fox 2000, homes of movies like Avatar, X-Men, Fantastic Four, Deadpool, The Grand Budapest Hotel, The Shape of Water, and Gone Girl. Disney also now owns Fox's TV production companies including the previously mentioned Twentieth Century Fox Television, as well as FX Productions and Fox21, which brought viewers shows like The Simpsons, This Is Us, and The Americans.
On the TV network and streaming side of things, Disney has also acquired FX Networks, National Geographic Partners, Fox Sports Regional Networks, Fox Networks Group International, Star India, Sky plc, Tata Sky, Endemol Shine Group, and most notably Fox's 30 percent stake in Hulu. With this particular asset acquisition, Disney is now a majority shareholder of Hulu.

"The acquisition of this stellar collection of businesses from 21st Century Fox reflects the increasing consumer demand for a rich diversity of entertainment experiences that are more compelling, accessible and convenient than ever before," said Robert A. Iger, Chairman and Chief Executive Officer, The Walt Disney Company.

"We're honored and grateful that Rupert Murdoch has entrusted us with the future of businesses he spent a lifetime building, and we're excited about this extraordinary opportunity to significantly increase our portfolio of well-loved franchises and branded content to greatly enhance our growing direct-to-consumer offerings. The deal will also substantially expand our international reach, allowing us to offer world-class storytelling and innovative distribution platforms to more consumers in key markets around the world."
According to Disney, all of these new assets will build on the company's "commitment to deliver the highest quality branded entertainment," as well as fuel Disney's ability to "create more appealing content." The company also references its intent to deliver a "more compelling" entertainment experience to Disney consumers "whenever and however" they choose.
Specifically, Disney said that the Fox assets will even accelerate its use of certain technologies, including the recently acquired BAMTech platform, which it aims to use for its solo-streaming service. The company said these advancements will create more ways for Disney storytellers to share content with audiences, while providing those audiences more choices for how they consume film and TV.
For these reasons, the company said that the newly announced Disney streaming service, ESPN service, and Hulu will all benefit from the Fox acquisition.

Bringing on board 21st Century Fox's entertainment content and capabilities, along with its broad international footprint and a world-class team of managers and storytellers, will allow Disney to further its efforts to provide a more compelling entertainment experience through its direct-to-consumer (DTC) offerings. This transaction will enable Disney's recently announced Disney and ESPN-branded DTC offerings, as well as Hulu, to create more appealing and engaging experiences, delivering content, entertainment and sports to consumers around the world wherever and however they want to enjoy it.
Important assets being left out of the deal and staying with Fox include the Fox Broadcasting network and stations, Fox News Channel, Fox Business Network, FS1, FS2, and Big Ten Network. Immediately prior to the acquisition 21st Century Fox separated all of these assets out into a newly listed company and will spin off ownership among its shareholders.
There are plenty of more details about the Disney-Fox deal -- including the "reuniting" of X-men with Disney-owned Marvel -- which can be found in Disney's press release.