Disney CEO's Board Seat 'at Risk' With Apple Planning to Launch Video Service
Apple's upcoming video streaming service and its work on original TV content could spell trouble for Apple board member and Disney CEO Bob Iger, reports Bloomberg, citing the potential for competition between the two companies.
Iger is potentially at risk of losing his seat on Apple's board as Apple prepares to launch its streaming TV service. Apple already has more than two dozen original TV shows in the works and has purchased rights to several movies, with all of that content set to be offered via the upcoming service.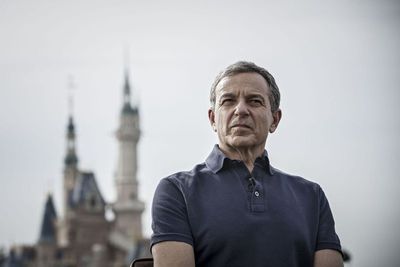 Apple's service, which it plans to introduce at a March 25 event but launch later in the year, will also incorporate add-on content from other providers like SHOWTIME.
Disney, like Apple, is working on its own streaming service, Disney+, and is potentially set to be one of Apple's competitors. Disney+ will offer Disney, Star Wars, and Marvel content (including content made just for Disney+), and like Apple's TV service, it will launch in 2019. Disney also recently acquired Fox's assets, giving it majority control over Hulu and other channels and film franchises.
Apple proxy filings that have detailed "arms-length commercial dealings" with Disney have specified that Iger does not have a "material direct or indirect interest" in the deals, but Bloomberg suggests that could change when both companies have launched their streaming services.
John Coffee, director of the Center on Corporate Governance at Columbia Law School told Bloomberg that Disney and Apple "might have to recognize that they will become active competitors in the near future." Both companies likely have legal advisers exploring whether Iger should continue to be on Apple's board, according to Coffee.
Iger, who was a good friend of Steve Jobs, has been on Apple's board since 2011, but there is precedent for a board member leaving due to increasing competition. Former Google CEO Eric Schmidt was previously on Apple's board, but resigned in 2009 after Google entered the smartphone market.