In his wide-ranging research note today touching on Apple's product releases for 2019, Ming-Kuo provided a glimpse at upcoming AirPods, iPads, iPhones, displays and MacBook Pros. Regarding the Apple Watch, however, he had only a brief mention:
ECG supports developed for additional countries. New ceramic casing design added.
Expanding Apple Watch ECG support to other countries is not particularly revealing. Apple has been working to expand access since its launch but regulations may hold up its acceptance in many countries.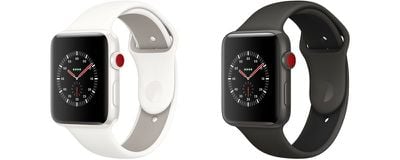 A new "ceramic casing design" is the more intriguing rumor. With the Apple Watch Series 2, Apple introduced "Edition" models that were made from ceramic priced starting at $1,299, which it continued offering when the Series 3 Apple Watches were announced. Apple discontinued the Edition models in 2018 with the Series 4 release. Current Apple Watch models do have a ceramic back, but this rumor opens the possibility for Apple to revisit a new high end ceramic model in 2019.