Apple Shipped 14.5M iPads in Holiday Quarter According to Strategy Analytics
Apple shipped an estimated 14.5 million iPads in the fourth quarter of 2018, according to research firm Strategy Analytics.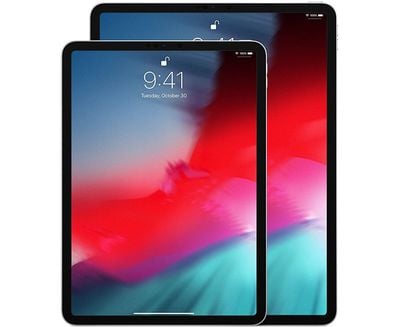 Apple no longer discloses iPad, iPhone, or Mac unit sales in its earnings reports, leaving us with these estimated figures, which can vary quite significantly between research firms. With the iPhone, for example, estimated shipments have ranged from 65.9 million to 68.4 million to 71.7 million for the quarter.
Apple reported sales of 13.2 million iPads in the fourth quarter of 2017, when it was still disclosing unit sales, so the Strategy Analytics data suggests that iPad unit sales have grown nearly 10 percent on a year-over-year basis.
Strategy Analytics estimates that the ‌iPad‌'s average selling price was $463, an increase of just over four percent from $445 in the year-ago quarter. This sounds unsurprising, as Apple raised prices with its new iPad Pro lineup in 2018, with the cheapest model starting at $799 compared to $649 in 2017.
Apple remained the world's most popular tablet vendor, easily topping Samsung's estimated 7.5 million tablet shipments in the quarter, according to Strategy Analytics. Amazon, Huawei, and Lenovo round off the top five with an estimated 5.5 million, 4.6 million, and 2.3 million shipments respectively.


On an operating system basis, however, Android tablets from multiple brands still commanded an estimated 60 percent of the market.
Apple reported ‌iPad‌ revenue of $6.7 billion in the quarter, a 17 percent increase over the year-ago quarter.