Verizon-Owned Network Visible Begins Selling iPhones, Offers $40/Month Unlimited Data Up to 5 Mbps
Verizon-owned network Visible today announced it has started selling iPhones with zero-percent-interest financing in partnership with Affirm.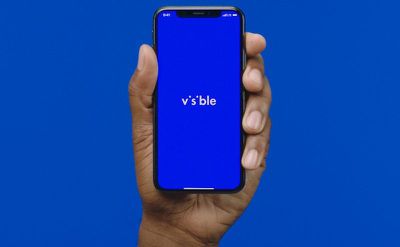 The available models include the iPhone 6s, ‌iPhone‌ 6s Plus, ‌iPhone‌ 7, ‌iPhone‌ 7 Plus, ‌iPhone‌ 8, ‌iPhone‌ 8 Plus, ‌iPhone‌ X, ‌iPhone‌ XR, ‌iPhone‌ XS, ‌iPhone‌ XS Max, and iPhone SE, with device payments ranging from $10 to $60 per month.
Visible also supports Android devices now, starting with the Galaxy S9 and Galaxy S9+. The network previously operated on a bring-your-own-iPhone basis.
Last, the network has launched a new Visible Protect plan with access to AppleCare. Available in select markets, starting at $10 per month, the plan provides protection against accidental damage, loss, theft, and out-of-warranty hardware failure, with the option for same-day service for new ‌iPhone‌ devices.
Verizon quietly launched Visible in May 2018 as a digital, app-based carrier that offers unlimited text, talk, and data with speeds up to 5 Mbps for $40 per month, inclusive of taxes and fees. The mobile virtual network operator relies on Verizon's nationwide 4G LTE network in the United States.