Apple's First A24 Film to Star Bill Murray and Rashida Jones, Sofia Coppola to Direct
Apple late last year teamed up with indie entertainment studio A24 to produce a series of films for its upcoming streaming service, and now the first film under that partnership is in the works.
According to Variety, Apple and A24's first movie will be directed by Sofia Coppola, known for directing movies like "The Virgin Suicides," "Lost in Translation," "Marie Antoinette," and "The Bling Ring."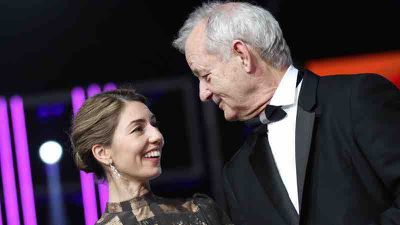 Image credit: Guillaume Collet/Sipa/REX/Shutterstock, via Variety


The movie, "On the Rocks," will star Bill Murray, who often works with Coppola, and Rashida Jones, known for her roles in "The Office" and "Parks and Recreation."
"On the Rocks" will follow a young mother who reconnects with her larger-than-life playboy father on an adventure through New York. Production on the movie is set to start next month.
Apple has more than a dozen television shows in the works, with many in the casting stages, but the filming schedule for "On the Rocks" suggests it will be Apple's first movie to be completed.
Rumors have suggested Apple is working on a streaming service that will provide access to Apple-produced TV shows and movies, with some content available for free. Apple is said to be aiming to launch the new service in 2019.