Apple Considered 5G Modem Chips From Samsung, MediaTek, and Intel for 2019 iPhones
Qualcomm, Apple, and other suppliers are in court this week as Qualcomm faces off with the FTC over an antitrust lawsuit accusing the company of using anticompetitive tactics to remain the main supplier for baseband processor for smartphones.
Several Apple witnesses are testifying during the trial, which has led to the leak of some interesting, previously unknown information.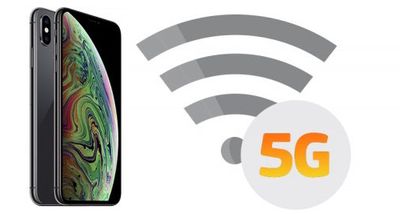 Apple supply chain executive Tony Blevins today said (via Reuters) that Apple considered purchasing 5G LTE modems from companies that include Samsung, MediaTek, and Intel for use in its 2019 iPhone lineup.
Qualcomm was Apple's sole supplier for iPhone modems from the period between 2011 and 2016, with that exclusivity ending in 2016 with the launch of the iPhone 7.
With the iPhone 7, Apple split modem orders between Qualcomm and Intel and then later phased Qualcomm out all together. Apple's most recent iPhones use modems exclusively from Intel, but today's testimony suggests Apple is working on diversifying its modem supply.
According to Blevins, during the period when Apple used only Qualcomm chips, Apple had wanted to use chips from other suppliers as well but signed an exclusivity agreement with Qualcomm because Qualcomm offered deep rebates on patent licenses to discourage Apple from diversifying.
In 2013, for example, Apple ended a plan to have Intel supply modems for the iPad mini 2 because Apple would lose Qualcomm rebates by using Intel's chips. This, said Blevins, made Intel's products "economically unattractive."
After Apple finally swapped over to multiple modem suppliers in 2016 and 2017, its legal woes with Qualcomm affected the relationship between the two companies "in a very profound and negative manner," which led to Apple using Intel chips exclusively.
Apple never wanted Intel as a sole supplier, however, and has always wanted to work with multiple companies.
"The entire concept of Project Antique was to find a second supplier. No offense to [Intel] but we don't want to be single supplier with them. We wanted both Qualcomm and [Intel] in the mix," Blevins said.
While Blevins mentioned 5G modem suppliers, he did not conclusively say whether or not Apple had decided on a 5G modem supplier nor whether a 5G modem is planned for the 2019 iPhone lineup.
Rumors have suggested that Apple does not plan to introduce support for 5G in its iPhone lineup in 2019, with the company planning to hold off on 5G technology until at least 2020.