Longtime Mac accessory vendor OWC today announced that it has acquired Akitio, maker of popular professional-level external storage solutions focused on Thunderbolt 3. Akitio also offers a number of other Thunderbolt 3 accessories including docks, eGPU boxes, and more.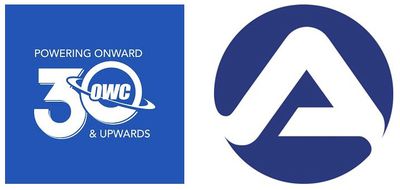 "This acquisition gives us the opportunity to strengthen our core prosumer lineup and market reach with photography, video and music pros with some really exceptional new offerings," said Larry O'Connor, OWC Founder & CEO. "Our product lines and brands are quite complementary, with Akitio bringing a strong reputation in the Windows space and segments like performance gaming, AR/VR, high-end creative strengths to our base. I see tremendous opportunities ahead for our team and our customers."
While Akitio joins OWC's other brands at OWC's Illinois headquarters, Akitio's teams in California and internationally will remain at their current locations and all customer support and warranty obligations will be honored without interruption.