Apple Inks TV Deal With 'Fast and Furious' Director Justin Lin
Apple has signed an exclusive TV development deal with Justin Lin's Perfect Storm Entertainment company, reports Variety.
Justin Lin is known for directing several of the movies in the "Fast and Furious" franchise, including the 2009 "Fast and Furious" revival movie, "Fast Five," and "Fast and Furious 6." He also directed "Star Trek: Beyond" and has worked on episodes of "Community" and "True Detective."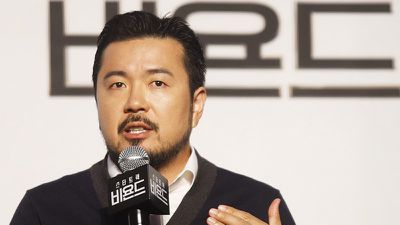 Image Credit: Hee Chul/EPA/REX/Shutterstock, via Variety


Lin's deal with Apple comes after he spent six years working with Sony Pictures TV. His company, Perfect Storm Entertainment, developed several Sony TV shows for CBS including "Scorpion," "S.W.A.T," and "Magnum P.I."
Under the terms of the deal with Apple, Andrew Schneider, who has previously worked with Free Association and Fox 21 Television Studios, will run Perfect Storm Entertainment TV.
Specific details on television shows that Lin will develop for Apple are unknown at this time, but Perfect Storm Entertainment will be exclusively creating content for Apple.
Apple has dozens of original television shows and projects in the works at the current time as it prepares to launch a subscription television and movie service that could debut sometime in 2019.
A full list of the company's television and movie projects can be found in the original content section of our Apple TV roundup.