Qualcomm Wins Import Ban on iPhone 6s Through iPhone X in China, Apple Says All iPhone Models Remain Available
CNBC and Reuters today report that the Fuzhou Intermediate People's Court has granted Qualcomm an import ban on the iPhone 6s through iPhone X in China after the court found those devices violated two Qualcomm patents. This could result in those iPhone models being unavailable to purchase in China.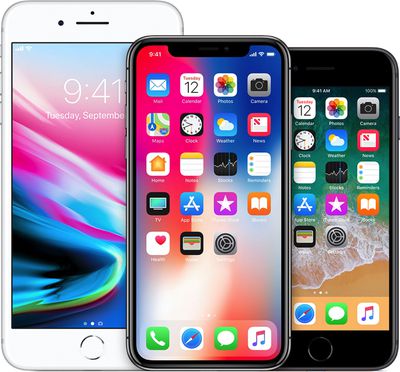 However, in a statement issued to those publications, Apple said all iPhone models remain available for customers in China:
Qualcomm's effort to ban our products is another desperate move by a company whose illegal practices are under investigation by regulators around the world. All iPhone models remain available for our customers in China. Qualcomm is asserting three patents they had never raised before, including one which has already been invalidated. We will pursue all our legal options through the courts.
The first Qualcomm patent reportedly enables users to "adjust and reformat the size and appearance of photos," while the second is said to relate to "managing applications using a touch screen when viewing and navigating apps."
Qualcomm issued the following statement:
We deeply value our relationships with customers, rarely resorting to the courts for assistance, but we also have an abiding belief in the need to protect intellectual property rights. Apple continues to benefit from our intellectual property while refusing to compensate us. These Court orders are further confirmation of the strength of Qualcomm's vast patent portfolio.
The ruling does not apply to the new iPhone XS, iPhone XS Max, or iPhone XR, nor does it apply to iPhones running iOS 12, which is possibly why Apple says all iPhone models remain available to customers in China. Apple naturally disagrees with the ban and said it is pursuing all of its legal options through the courts.
Of note, this ruling does not appear to be related to the larger legal battle between Apple and Qualcomm over wireless modem technology in iPhones.