Apple Music to Reveal 2019 GRAMMY Award Nominees in Select Categories on Friday
Ahead of the 61st Annual GRAMMY Awards in February, Apple Music will reveal nominees in select categories on Friday at 8:30 a.m. Eastern Time, according to Variety. Additional nominees will be announced live on CBS This Morning at the same time, followed by a full list on Grammy.com at 8:45 a.m. Eastern Time.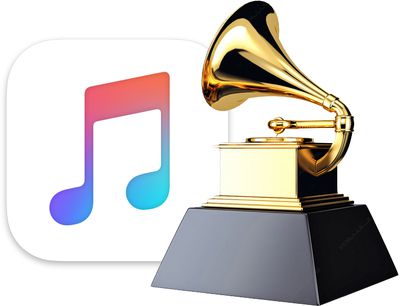 Apple has used the GRAMMY Awards as a platform to promote Apple Music for the past few years. Last year, for example, Apple Music offered an exclusive collection of 60-plus memorable GRAMMY performances and playlists specifically curated across six genres: pop, rap, country, rock, R&B, and jazz.
Apple usually releases a new musical-themed ad or two during the GRAMMYs, with last year's editions centered on Animoji Karaoke:
Last year, CBS said its telecast of the 60th Annual GRAMMY Awards brought in 19.8 million viewers, so the show provides Apple with a large audience to promote its streaming music service as it competes with Spotify for subscribers. Apple Music reportedly has
56 million subscribers as of last month
.
The 61st Annual GRAMMY Awards ceremony will be held on February 10, 2019 at 8 p.m. Eastern Time at the Staples Center in Los Angeles. The ceremony will recognize the best recording artists and songs from October 2017 through September 2018.