Apple's "Other Products" category, which includes AirPods, Apple TV, Apple Watch, iPod touch, HomePod, Beats products, and Apple-branded and third-party accessories brought in an impressive $4.2 billion during the fourth fiscal quarter of 2018, representing a 31 percent increase in revenue.
Apple does not break down the specific sales numbers of products in the "Other" category, which makes it difficult to determine specific sales numbers for products like the HomePod, AirPods, and the Apple Watch, but Cook says its wearables category set a September quarter revenue record with growth over 50 percent.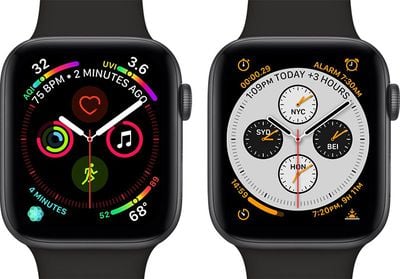 Much of Apple's "Other Products" growth can likely be attributed to the Apple Watch Series 4, which came out in September.
Cook said the Apple Watch Series 4 has become even more essential to people's daily lives, and response to the new model has been "overwhelmingly positive."
Cook highlighted new ECG capabilities coming to the Apple Watch Series 4 in the United States later this year, which he described as an "unprecedented and potentially life changing feature."