What to Expect at Apple's October 30th Event: New iPad Pros, Mac Mini, Low-Cost Retina Notebook and More
While Apple introduced iPhones back in September, there are still a number of products that the company is planning to refresh before the end of the year, necessitating a second fall 2018 event, set to be held on Tuesday, October 30 in New York City.
Apple's October event will focus on the iPad and the Mac, and below, we've rounded up everything we expect to see along with a few other products that might possibly make an appearance at the keynote.
iPad Pro
Apple is working on updated iPad Pro models that adopt an iPhone XS-style design with slimmer bezels and no Home button, with the iPads instead set to gain a TrueDepth camera system that will replace Touch ID with Face ID for biometric authentication purposes. The design of the iPad Pro has been confirmed by Apple in several leaked icons discovered in iOS 12.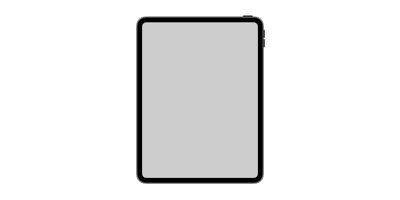 Though the iPhone XS uses a notch for the TrueDepth camera, the upcoming iPad Pro models are expected to feature slim top, bottom, and side bezels all around the display. Apple is not planning to use an OLED display for the new iPads due to cost and production issues.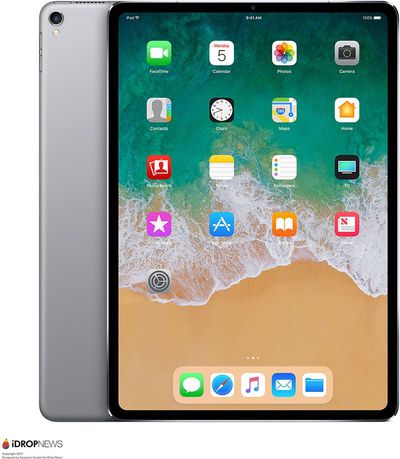 2018 iPad Pro mockup via iDropNews


Recent CAD drawings sourced from a case maker along with additional leaks have given us some insight into the dimensions of the new iPad Pro models. The smaller iPad Pro is expected to be 7 inches wide (178.52mm) and 9.7 inches tall (247.64mm), while the larger model will be 8.5 inches wide (215mm) and 11 inches tall (280.66mm).
The smaller of the two iPad Pro models may be as thin as 5.86mm, and it's not clear how thick the larger iPad Pro model will be. It could be as thin, or somewhat thicker like the current 12.9-inch iPad Pro. Bezels for both iPad Pro models could measure in at around 6mm at the top, bottom, and sides.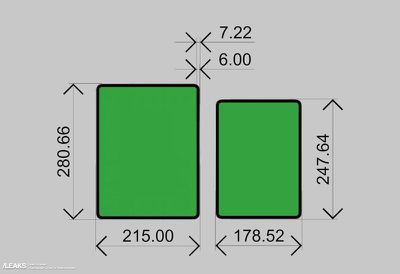 Based on multiple leaks, Apple is apparently relocating the magnetic Smart Connector on the new iPad Pro models from the side to the bottom near the Lightning port, which could perhaps require a new vertically oriented Smart Keyboard. It's not clear why Apple is making this change, and it's not known if Apple is indeed releasing a new Smart Keyboard that connects differently.
Originally, it was thought that Apple was relocating the connector because Face ID would be limited to portrait orientation since that's the way it works on the iPhone, but code in iOS 12.1 suggests that after being set up vertically, Face ID will work on the iPad in both portrait and landscape modes.
Design wise, the new iPad Pro models are said to feature a "diamond cut" at both the front and the back, which suggests the tablets could have a design similar to the iPhone SE with beveled edges. Antenna lines on the device may also be located at the top and bottom, similar to the iPhone 7, rather than in a block at the top.

Renderings of 12.9-inch iPad Pro based on alleged CAD drawings


There are other major changes in store for the iPad Pro. Apple is said to be planning to eliminate the headphone jack from the iPad lineup like it did in the iPhone starting with the iPhone 7, and it's rumored to use a USB-C port instead of a Lightning port.
A USB-C port would allow for faster charging and new functionality not possible via Lightning such as the ability to drive a 4K monitor.
Inside, the new iPad Pro models are said to be equipped with an A12X Bionic processor that's even faster than the A12 chip in the new iPhone lineup.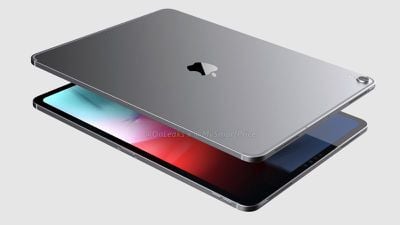 Renderings of 12.9-inch iPad Pro based on alleged CAD drawings


For more on the iPad Pro, make sure to check out our iPad Pro roundup.

Apple Pencil 2
Alongside new iPad Pro models, Apple is said to be planning to introduce a second-generation Apple Pencil with a new design.



Little detail is known about the new Apple Pencil, but it could feature an AirPods-like pairing experience with the ability to switch the Apple Pencil between devices without the need to plug it into a Lightning port.
It will attach magnetically to the side of the new iPad Pro models, and it is said to feature a new charging method, though there are no details on what that charging method might be. It's possible the accessory will charge wirelessly when docked to the iPad Pro, with Apple eliminating the Lightning port.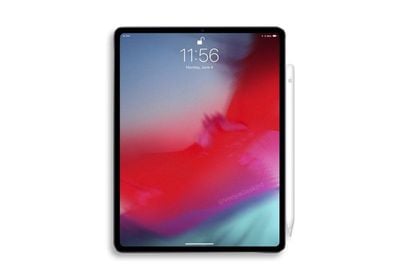 Rumors have also suggested new Apple Pencil will support tap and swipe gestures, which would allow iPad Pro users to do things like change the size or color of a brush within a sketching app using the sides of the Apple Pencil.

iPad mini
Reliable Apple analyst Ming-Chi Kuo believes Apple is working on an upgraded iPad mini that features an upgraded processor and a lower-cost display panel, which suggests it will be more affordable than the current version.
Kuo wasn't entirely sure if Apple plans to release the iPad mini at its October event or at a later date in 2018 or early 2019, but there's a possibility it will be unveiled alongside new iPad Pro models.


We don't have any other information about the new iPad mini at this point in time, but it sounds like it's not going to get the same design refinements that are coming to Apple's iPad Pro lineup.
For more on the iPad mini, check out our iPad mini roundup.

MacBook Air
Apple has a 13-inch MacBook Air replacement in the works, which has been the subject of rumors for more than a year now. It's still not clear whether Apple plans to label the machine as MacBook Air or a MacBook, but some concrete details about the upcoming notebook can be gleaned from everything we've heard.
Positioned as an entry-level low-cost machine in Apple's product lineup, the notebook will be 13 inches in size and it will feature a Retina display. It is said to be similar in design to the current 13-inch MacBook Air, but with slimmer bezels.


It's not entirely clear how Apple will distinguish this machine from the 12-inch MacBook if it's going to be a MacBook Air with a Retina display, but if the design is similar to the current MacBook Air, the 12-inch MacBook will still be Apple's lightest machine, justifying its higher price tag.
Various pricing rumors have suggested that it could be available for anywhere from $799 to $1,200, but the most reliable source, Bloomberg, believes it will cost under $1,000.
Whiskey Lake chips appropriate for a MacBook Air-like machine were announced by Intel in August, and so Apple could potentially be planning to use these chips in the device.
For more on the mixed rumors we've been hearing about the 13-inch low-cost notebook, check out our MacBook Air roundup.

MacBook
Regardless of whether the rumored lower-cost 13-inch notebook is positioned as a MacBook Air or a MacBook, rumors suggest Apple is planning to maintain the 12-inch MacBook lineup and a MacBook refresh is said to be in the works.
Upgraded 12-inch MacBooks are likely to feature Intel's 8th-generation Amber Lake Y-series processors, announced in August. These chips bring processor and battery improvements, so new MacBooks could offer both faster performance and longer battery life.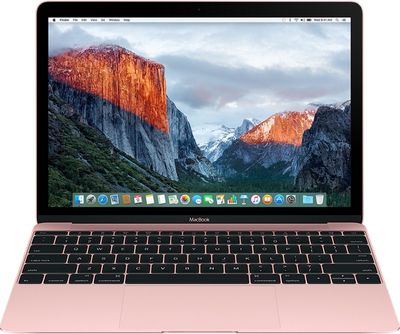 Aside from upgraded Intel chips, there's been little information on what else Apple might add to a refreshed MacBook lineup.
For more on the MacBook, check out our 12-inch MacBook roundup.

iMac
Apple refreshes its iMac lineup on a regular basis, and reliable Apple analyst Ming-Chi Kuo recently said that an updated model is in the works and set to launch at Apple's October 30th event.
We're expecting new iMacs that feature upgraded 8th-generation Intel processors, improved GPUs, and perhaps the adoption of the T2 chip that was introduced in the iMac Pro and has since been added to the MacBook Pro.


For more on the iMac, make sure to check out our iMac roundup.

Mac mini
Apple is working on a refreshed version of the Mac mini that's focused on the pro user base. The upgraded device will feature new storage and processor options, and because Apple is aiming it at pro users, some models could be more expensive than previous Mac mini products.
We don't have a lot of additional information available on what to expect from the Mac mini, but one rumor suggested the higher-end model "won't be so mini anymore," hinting at one configuration with a larger size to accommodate higher-end components.


Given that the new Mac mini is going to be a pro-focused machine, it's not clear what chips it will adopt, but Intel this year has announced 8th-generation processors appropriate for both desktop and notebook machines. Past Mac mini models have used the same chips as the 13-inch MacBook Pro, but Apple may be planning to opt for more powerful chips for a pro Mac mini model.
For everything we've heard on the Mac mini, check out our Mac mini roundup.

Other Possibilities
Mac Pro Preview
Apple last year announced work on a high-end high-throughput modular Mac Pro that will facilitate regular upgrades to meet the needs of Apple's pro user base.
Apple has said this new, redesigned Mac Pro will launch at some point in 2019, but in the past, the company has provided us with early previews and the work on the Mac Pro is no secret, so it's possible we'll get a little taste of what to expect at this fall Mac-focused event.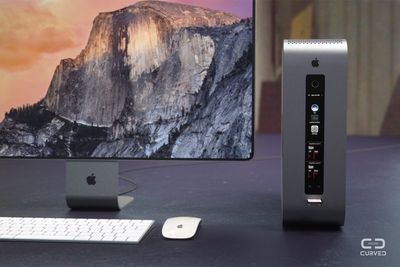 For more on Apple's work on a redesigned Mac Pro,
check out our Mac Pro roundup
.
iMac Pro
As should come as no surprise, Apple is working on a next-generation iMac Pro model, which Bloomberg confirmed this afternoon. There are no new chips available that would be appropriate for an upgraded iMac Pro right now, but it's possible Apple will give us some details on when we can expect a refreshed iMac Pro machine.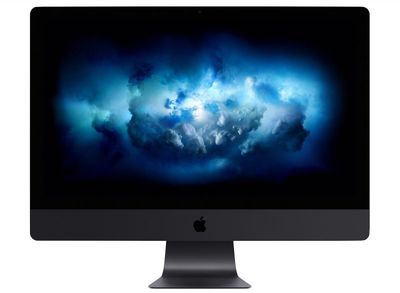 AirPower and AirPods
We're still waiting on the AirPower, the three-device charging mat that Apple introduced in September 2017. When it made its debut, Apple said it would launch at some point in 2018, and we've got a few months to go, so it could potentially make an appearance at the October event.
We're not counting on it though, as Apple made no mention of the AirPower at its September iPhone-focused event, where a launch would have made more sense.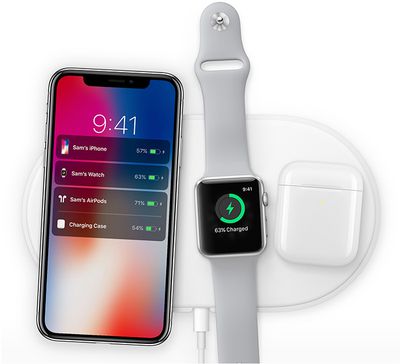 The AirPower is designed to charge the Apple Watch (Series 3 and 4), glass-backed iPhones, and AirPods all at the same time, with a wireless charging case required to enable wireless charging for the AirPods.
Alongside the AirPower, Apple is supposed to be introducing a new AirPods Charging Case that adds wireless charging to the earbuds, so if we see the launch of the AirPower, AirPods are likely to launch alongside it.
In addition to wireless charging, refreshed AirPods could gain an upgraded wireless chip that supports hands-free "Hey Siri" functionality. With "Hey Siri" support, AirPod owners will be able to activate Siri without needing to double tap on the AirPods with a finger.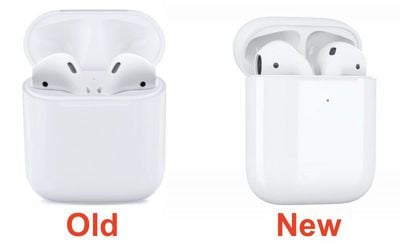 Existing AirPods Charging Case next to redesigned AirPods Charging Case with wireless charging capabilities


No other major changes are rumored for the AirPods this year, but there have been some hints that Apple is working on a set of Apple-branded high-end over-ear headphones that could launch in late 2018 at the earliest, so we may see a mention of them. Rumors on a launch date have been mixed, though, so Apple may not be ready to debut these until 2019.
For more information on the AirPods, check out our AirPods roundup.

How to Watch
Apple's event will kick off at 10:00 a.m. Eastern Time, three hours earlier than events are normally held. This year's event is happening earlier because it's taking place on the East Coast instead of the West Coast.
Apple is planning to live stream the product unveilings on its event website and through the Events app on the Apple TV.
For those unable to watch, MacRumors will have live coverage both here on MacRumors.com and on our MacRumorsLive Twitter account, along with continuing coverage over the course of the next few weeks.
What are you most looking forward to seeing Apple introduce this year? Let us know in the comments.