Apple Pencil 2 Rumored to Feature Gesture Support, New Charging Method and Minimalistic Design
The second-generation Apple Pencil that Apple is rumored to be working on will feature support for gestures, a new design, and a new charging method, according to leaker Benjamin Geskin.
Geskin, who sometimes provides accurate information on Apple's plans sourced from Chinese social networks, says the upcoming Apple Pencil will feature a design that's "more minimalistic" with no silver band at the top.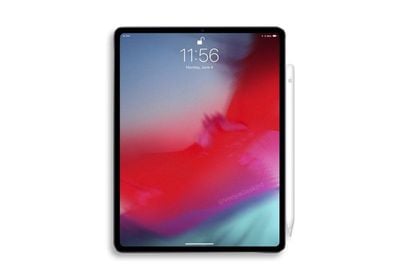 Apple Pencil 2018: - Design is even more minimalistic, the silver rail on top is now gone.
- Tap and Swipe gestures along the pencil.
- Magnetically attachable to the new iPad.
- New charging method. pic.twitter.com/tS1ptCWgnh — Ben Geskin (@VenyaGeskin1) October 29, 2018
It will attach magnetically to the side of the new iPad Pro models, and it is said to feature a new charging method, though there are no details on what that charging method might be. It's possible the accessory will charge wirelessly when docked to the iPad Pro, with Apple eliminating the Lightning port.
Previous Apple Pencil 2 rumors have suggested the accessory will also feature a new pairing method, connecting to an iPad Pro device wirelessly much like AirPods rather than through a physical connection, which would be in line with the rumors of a new charging method.
Geskin also says that the new Apple Pencil will support tap and swipe gestures, a rumor supported by code in iOS 12.1 shared by 9to5Mac's Guilherme Rambo over the weekend. The gestures are said to allow iPad Pro users to do things like change the size or color of a brush within a sketching app using the sides of the Apple Pencil.
We don't have long to wait for full details on the second-generation Apple Pencil and the new iPad Pro models. Apple's October 30 event takes place tomorrow at 10:00 a.m. Eastern Time or 7:00 a.m. Pacific Time, with Apple planning to live stream the event on its website and through the Events app on the Apple TV.
MacRumors will have live coverage of all of Apple's announcements, both here on the site and on our MacRumorsLive Twitter account.