Tim Cook Tweets in Memory of Steve Jobs, Who Passed Away Seven Years Ago Today
Apple CEO Tim Cook has tweeted in memory of his former boss and mentor Steve Jobs, who passed away on October 5, 2011. Today marks the seventh anniversary of the Apple co-founder's death. He was 56 years old.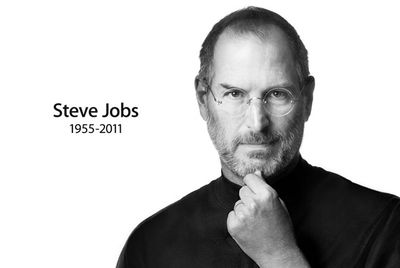 "Steve showed me—and all of us—what it means to serve humanity," tweeted Cook, alongside a photo of Steve.

Steve showed me—and all of us—what it means to serve humanity. We miss him, today and every day, and we'll never forget the example he set for us. pic.twitter.com/fsdeOIl6LB — Tim Cook (@tim_cook) October 5, 2018
Here's what Cook said on the day of Steve's death:
Apple has lost a visionary and creative genius, and the world has lost an amazing human being. Those of us who have been fortunate enough to know and work with Steve have lost a dear friend and an inspiring mentor. Steve leaves behind a company that only he could have built, and his spirit will forever be the foundation of Apple. […]

No words can adequately express our sadness at Steve's death or our gratitude for the opportunity to work with him. We will honor his memory by dedicating ourselves to continuing the work he loved so much.
We rounded up many other comments in our 2011 article for those who wish to look back, while Apple still has a Remembering Steve page on its website with condolences and memories from customers.
Steve Jobs narrated this unaired version of Apple's famous Think Different ad in 1997:
Steve Jobs' 2005 Stanford Commencement Speech, where he addresses his mortality:
Lisa Brennan-Jobs, the eldest daughter of Steve, recently shed a less flattering light on her father. In her
"Small Fry" memoir
released last month, Brennan-Jobs described both "moments of joy" and "coldness" about her father, including his "frequent use of money to confuse or frighten her."