DisplayMate: iPhone XS Max Has Best Smartphone Display Ever
iPhone XS Max has the best smartphone display ever, according to display testing and calibration firm DisplayMate Technologies.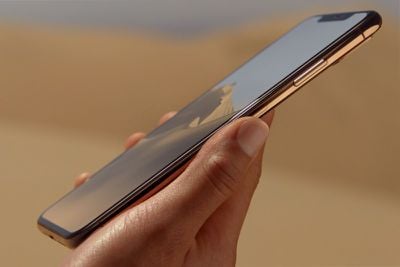 iPhone XS Max has a number of notable improvements over the original iPhone X, including higher peak brightness and better color accuracy, and matches or sets smartphone display records in a number of areas, according to Dr. Raymond M. Soneira, President of DisplayMate Technologies.
For example, DisplayMate says the iPhone XS Max has a peak full-screen brightness of up to 660 nits for the sRGB and DCI-P3 color gamuts, which improves screen visibility in high ambient lighting conditions. By comparison, the iPhone X achieved a peak full-screen brightness of 634 nits in its year-ago tests.
DisplayMate measured the iPhone XS Max's screen reflectance to be 4.7 percent, close to the lowest that it has ever measured for a smartphone. As a result of this high brightness and low reflectance, the iPhone XS Max has one of the best contrast ratings in high ambient light on any smartphone it has ever tested.
DisplayMate provides an extensive overview of the iPhone XS Max display, concluding that it is a "very impressive top tier smartphone display."
Based on our extensive Lab Tests and Measurements the iPhone XS Max receives our DisplayMate Best Smartphone Display Award, earning DisplayMate's highest ever A+ grade by providing considerably better display performance than other competing smartphones.
Of note, the iPhone XS and iPhone XS Max use the same display technologies.
DisplayMate's iPhone XS Max OLED Display Technology Shoot-Out article is a worthwhile read for anyone looking for comprehensive analysis and testing of the iPhone XS Max display. DisplayMate has been a provider of display calibration software for consumers and technicians since 1991.