First Impressions From New Apple Watch Series 4 Owners
With Apple Watch Series 4 models wending their way to Apple customers in the United States and many other countries today, some people have already picked up their orders and are sharing their first impressions of the new smartwatch online.
Apple Watch Series 4 owners on Reddit and the MacRumors forums appear to be particularly impressed by the larger screen and redesigned chassis.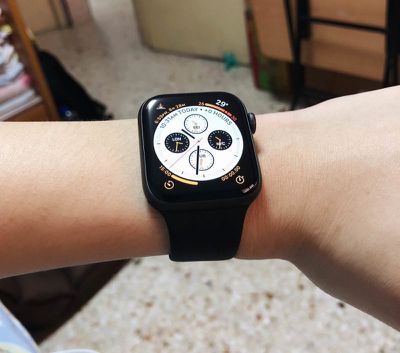 Reddit user
bluebear74
said that "coming from a S0 to S4 is amazing," and expressed surprise at the amount of information the bigger screen is able to display: "There's so many complications I don't know what to do with them all!"
Having previously used a Series 1 model, Reddit user KaiiXiang in Singapore said they were "really blown away" by the new watch's screen and responsiveness, although they noted that Siri "still sucks" since it's "either slow or fails to pick up what I say most of the time."

MacRumors forum member
Jasonstevens
said his new Series 4 "looks/feels amazing," although he found the haptic feedback on the Digital Crown less impressive: "It feels like it's just tapping my wrist not my finger."
Reddit user DisHowWeDo, who has small wrists (170mm) and had never owned an Apple Watch before, said they were "REALLY worried the 44mm would look huge on me," but ultimately found it to be "flipping perfect" and "definitely the right size."

Likewise, MacRumors forum member
Suxamethonium
was a little worried about the 44mm size when looking at it in the Apple Store app, but he now felt it was "pretty much perfect" for an average man's wrist. He also commented that the new watch faces "make much better use of all that real estate."
Perhaps surprisingly, several customers appear to have been caught off guard by the color of the Gold stainless steel Series 4 model, with one Reddit user calling it "quite pink... Like a rose gold." Another said they expected it to be a lot more gold and felt a bit disappointed, although they were "sticking with it," while MacRumors forum member defn felt the color "goes surprisingly well with a lot of watch bands."

Have you just become a new Apple Watch Series 4 owner? Feel free to share your first impressions and your photos in the comments below. We'll be sharing a hands-on video later today, so stay tuned to MacRumors.com.