Apple Shares New Pricing for Battery Replacements Starting January 1, 2019
Since the end of 2017, Apple has been offering battery replacements for a discounted price of $29 to appease customers who were upset at device throttling resulting from degraded battery performance.
When announcing the new inexpensive battery replacement pricing, Apple promised to offer the discounted price for the entirety of 2018.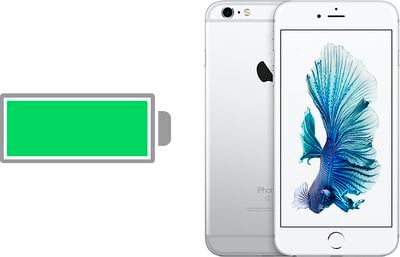 Now that we're nearing the end of the year, Apple has provided us with an updated support document on what battery replacements will be priced at after the price drop expires.
Starting on January 1, 2019, battery replacements for the iPhone SE, iPhone 6, iPhone 6 Plus, iPhone 6s, iPhone 6s Plus, iPhone 7, iPhone 7 Plus, iPhone 8, and iPhone 8 Plus will be priced at $49, up from $29.
iPhone XS, iPhone XS Max, and iPhone XR battery replacements will cost $69, as will iPhone X battery replacements, and batteries for all older iPhones will cost $79.
At $49 and $69 for most devices, Apple is dropping the price of its battery repairs overall. Before the entire throttling snafu that resulted in the price drop, battery replacements cost $79.
Devices that are under an AppleCare+ or AppleCare+ Theft and Loss plan will not incur a fee if a battery replacement is required.
Customers with older iPhones that want to take advantage of the $29 battery replacement pricing should schedule a replacement before the end of 2018 before prices go up.