Dozens of Tesla employees have left Tesla for Apple since late 2017, according to research conducted by CNBC.
The Tesla employees that have left Tesla have joined multiple departments at Apple, with the hires not limited to Project Titan, Apple's car development effort.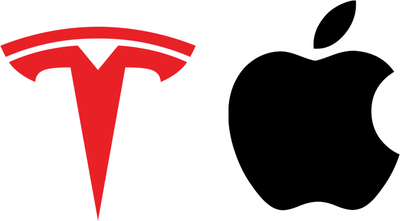 In 2018 so far, LinkedIn data shows Apple has hired at least 46 people who worked at Tesla directly before joining the consumer electronics juggernaut. Eight of these were engineering interns. This year Apple has also hired former Tesla Autopilot, QA, Powertrain, mechanical design and firmware engineers, and several global supply chain managers. Some employees joined directly from Tesla, while others had been dismissed or laid off before joining Apple.
A Tesla engineer who has kept in touch with his Apple colleagues spoke to CNBC and said that based on what he's been told, Apple appears to be taking steps to "more tightly control manufacturing processes and equipment used to make products."
A number of Tesla employees who have switched over to Apple have not yet updated their LinkedIn profiles with their new job descriptions, including notable hire Doug Field.
Field, who previously served as Apple's VP of Mac hardware engineering, rejoined the company after spending five years at Tesla overseeing the production of the Model 3. Field's hiring, along with rumors from noted Apple analyst Ming-Chi Kuo, have led to speculation that Apple is once again developing a full Apple-branded self-driving vehicle rather than focusing solely on autonomous software.
Tesla employees told CNBC that Field's departure from the company led to a dip in morale among engineers and technicians at Tesla. Even before Field left, however, more people were leaving Tesla for other companies like Apple.
According to Tesla, voluntary attrition has decreased by one-third over the last 12 months, with the company also claiming that it has added talent from Apple and other companies. From a Tesla spokesperson:
"We wish them well. Tesla is the hard path. We have 100 times less money than Apple, so of course they can afford to pay more. We are in extremely difficult battles against entrenched auto companies that make 100 times more cars than we did last year, so of course this is very hard work. We don't even have money for advertising or endorsements or discounts, so must survive on the quality of our products alone. Nonetheless, we believe in our mission and that it is worth the sacrifice of time and the never ending barrage of negativity by those who wish us ill. So it goes. The world must move to sustainable energy and it must do so now."
Apple's "leadership, competitive pay, and products" are among the driving factors that have encouraged employees to leave Tesla for Apple. Multiple sources told CNBC that Apple pays about one-and-a-half times the salary for technicians, software, and manufacturing engineers compared to Tesla.
Other employees have cited Apple stock and the volatility of Tesla CEO Elon Musk as factors for leaving.