2018 iPhones May Feature Faster and More Efficient Wireless Charging With Switch to Copper Coil
A translated China Times report today claims that the wireless charging coil on at least one of Apple's widely rumored trio of 2018 iPhones will be made from copper wire instead of FPC, short for ferrite polymer composite, allowing for both faster and more efficient wireless charging from a technical standpoint.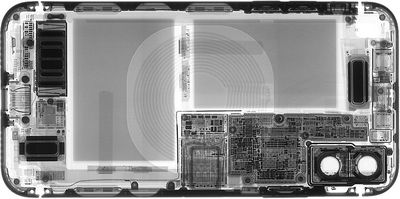 Essentially, the report claims that Apple will be switching from thinner FPC coils with higher resistance to thicker copper wire coils with lower resistance for the wireless charging receiver built into iPhones.
Since high power and high efficiency are the trend of wireless charging, it is expected that at least one of the three iPhones in 2018 will abandon the FPC to adopt a copper coil solution to achieve the above goal, and because the copper wire coil resistance is small. It can also offset the thermal effects generated by the increase in power.
The reduced resistance would allow Apple to increase the power threshold that iPhones can safely handle via wireless charging, without overheating, which could result in faster and more efficient charging via Qi-certified mats, although this would still depend on the wattage that a particular mat outputs.
For context, FPC is a mixture of iron, at least one other metal, and plastic, whereas copper is a more pure material. Both have electromagnetic induction properties, making them suitable for wireless charging coils.
The latest iPhones support wireless charging at up to 7.5W, which actually isn't much faster than wired charging with a 5W power adapter, due to the efficiency limitations of the FPC coil. The switch to copper would yield improvements, assuming that Apple found a way to fit the thicker coil in its next iPhones.
Apple is expected to unveil its 2018 iPhones at Steve Jobs Theater in September, but the company has yet to announce a date for the event.