Verizon today announced that it will offer the Apple TV 4K as part of its 5G residential broadband package that's set to launch in four markets this year, including Indianapolis, Houston, Los Angeles, and Sacramento.
A free Apple TV 4K will be provided to Verizon 5G broadband customers in lieu of a traditional cable box. Several other cable providers have also been offering the Apple TV 4K as an option to customers, including DirecTV in the US, Canal+ in France, and Salt in Switzerland.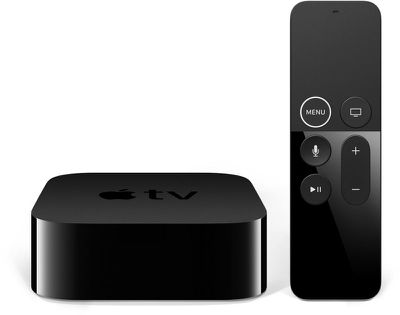 With the Apple TV 4K, customers have access to cable content, both free and subscription, through a wide selection of apps that are available on the device, plus it includes perks like Siri for voice control and the Apple TV app for keeping track of the content you're watching across a wide range of apps.
In addition to an Apple TV 4K, Verizon is also planning to provide its 5G broadband subscribers with a subscription to YouTube TV, YouTube's $40 per month streaming service that offers access to television shows on ABC, CBS, Fox, NBC, the CW, Disney, ESPN, FX, USA, and dozens more.
Verizon is aiming to be the first wireless provider to offer 5G residential broadband and 5G mobile service in the United States. Its home internet installations in Indianapolis, Houston, Los Angeles, and Sacramento are set to begin in the second half of 2018.