Apple Became World's Most Valuable Company Seven Years Ago Today, Two Weeks Before Steve Jobs Resigned as CEO
Today marks the seventh anniversary of Apple passing U.S. oil giant ExxonMobil to become the world's most valuable company for the first time, with a market capitalization of around $341.5 billion at the time.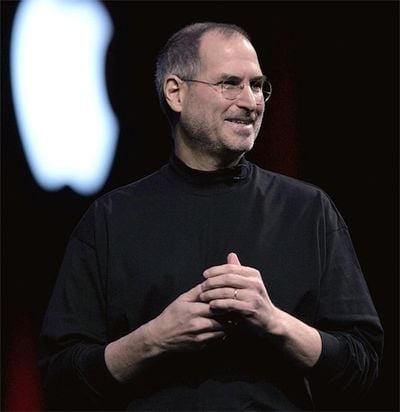 Apple achieved the milestone on August 9, 2011, just over two weeks before the late Steve Jobs resigned as CEO on August 24, 2011, the same day that he nominated then-COO Tim Cook to succeed him in the position. Jobs passed away on October 5, 2011, following a lengthy battle with cancer.
Apple dropped back below ExxonMobil a few times, and was briefly surpassed by Google parent company Alphabet in market cap at times in 2016, but the iPhone maker has been the world's most valuable company for the better part of the past seven years, and continues to hold that title today.
Apple becoming the world's most valuable company was a remarkable accomplishment given that it flirted with bankruptcy in the mid-to-late 1990s, until Jobs returned and streamlined its product lineup. Under his leadership, Apple introduced several hits, including the iMac, iPod, iPhone, and iPad.
Apple has continued its success under Cook, becoming the first publicly traded U.S. company worth a trillion dollars last week, shortly after reporting record-breaking $53.3 billion revenue in the third quarter of the 2018 fiscal year. Apple's stock has appreciated over eight percent since the results came out.
Apple will look to build upon its success by expanding its focus on technologies such as augmented reality, autonomous driving, and artificial intelligence, in addition to services like Apple Music and its upcoming Netflix competitor.