Just a few days after Bloomberg revealed Apple's revamped India strategy, including changes that the company hopes will boost its lackluster smartphone market share in the country, a report by Reuters today has pointed out another hurdle for Apple's India plan.
The new report concerns Apple's work with the Telecom Regulatory Authority of India (TRAI) over the development of an anti-spam iPhone app, which dates back nearly two years. Indian users constantly have to deal with spam phone calls, leading to the government's decision to build its own smartphone app that would let users mark and report spam callers.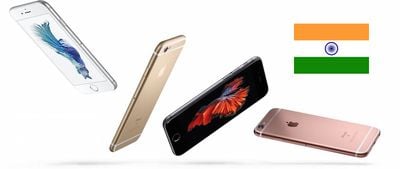 Reuters previously reported in March that work on the app was deadlocked as Apple continuously raised concerns over the privacy implications of allowing the app broad access to customers' calls and text logs. Following months of Apple pointing out privacy loopholes in the app -- which has been available on Android in India since 2016 -- TRAI last month threatened Apple by stating that its smartphones could be "derecognized" from the country's networks.
This means that while iPhones would still be available for purchase in India, users would not be able to connect to any supported cellular network and would lose many of the features that they likely purchased the iPhone for. TRAI's derecognition threat was specified in a letter sent to Indian telecom firms over the summer, notifying the firms that TRAI would give them six months notice to derecognize devices from their networks if the phones in question do not support the anti-spam app.
With that ticking clock looming for Apple, the company recently asked for the clause about derecognition to be removed:

"We look forward to working with TRAI to address the issue of unsolicited commercial communications, while simultaneously ensuring that we fully honor our commitment to protect the privacy and security of our users," Apple's head of public policy in India, Kulin Sanghvi, wrote in the letter which was seen by Reuters.
In response to Apple's own letter, TRAI chairman R.S. Sharma said that derecognition could not be "quashed or challenged" by writing a letter, and suggested the disagreement between the two could end up in court:

"The most appropriate way to challenge this is in court," he said.
As of now, no legal action has yet been taken by either side. The drama over the anti-spam app is just one of numerous headaches for Apple in India, in the past few months including ever-increasing taxes on imported smartphones, rising iPhone prices because of such taxes, and user frustration with poor Apple services.
According to people familiar with the company's plans, its new strategy in India includes better and longer-lasting retail deals with higher sales targets, the opening of official Apple retail stores in India, "overhauling" the company's relationship with independent retailers, and improving apps and services "aimed more closely at Indians." The company is said to focus specifically on Apple Maps in the services area with a "revamped" version of the app coming to Indian users by 2020.